The NFT world is developing so rapidly that it is difficult to keep up with it. Trends replace each other, and it is difficult for people who are not immersed in the subject to navigate in such a great flow of information. Until recently, such a large-scale phenomenon as NFT games was not in principle, and now they became so much that without help to sort out this abundance is difficult. NFT games differ from normal games in that items purchased in the game can either be exchanged or sold for in-game currency to other players. This currency can then be exchanged for more familiar real money, such as US Dollars. You can read more about how you can earn money in NFT games here.
The questions that spring to mind when selecting the best games are:
"What are the criteria for selection? Maybe by the players' number? Alternatively, by smart contracts Balance and Volume? Or by the new user growth percentage?"
To keep it simple and not rack our brains, we will look at three games in each category. Why not?
Top NFT games by players' number
1. Alien Worlds NFT game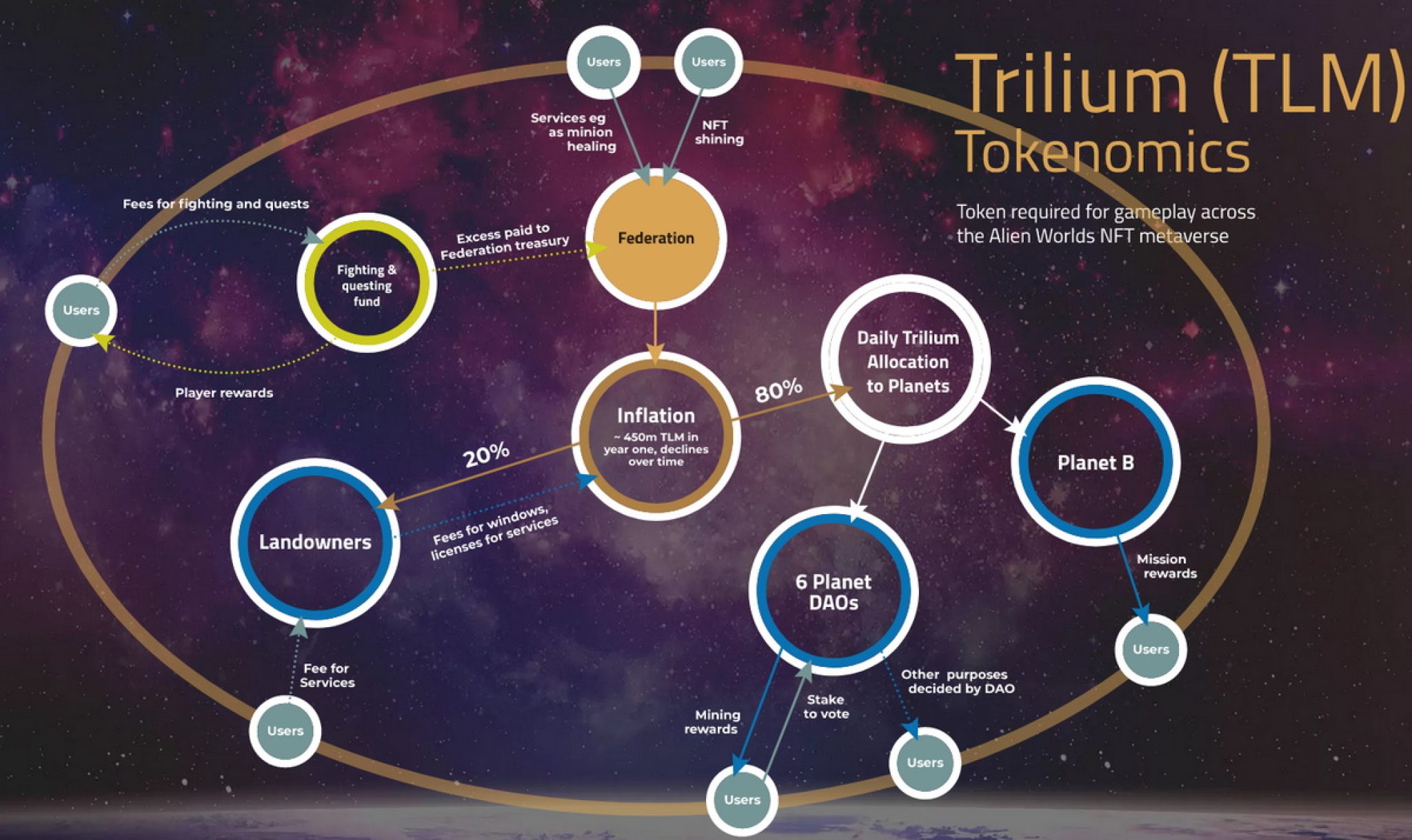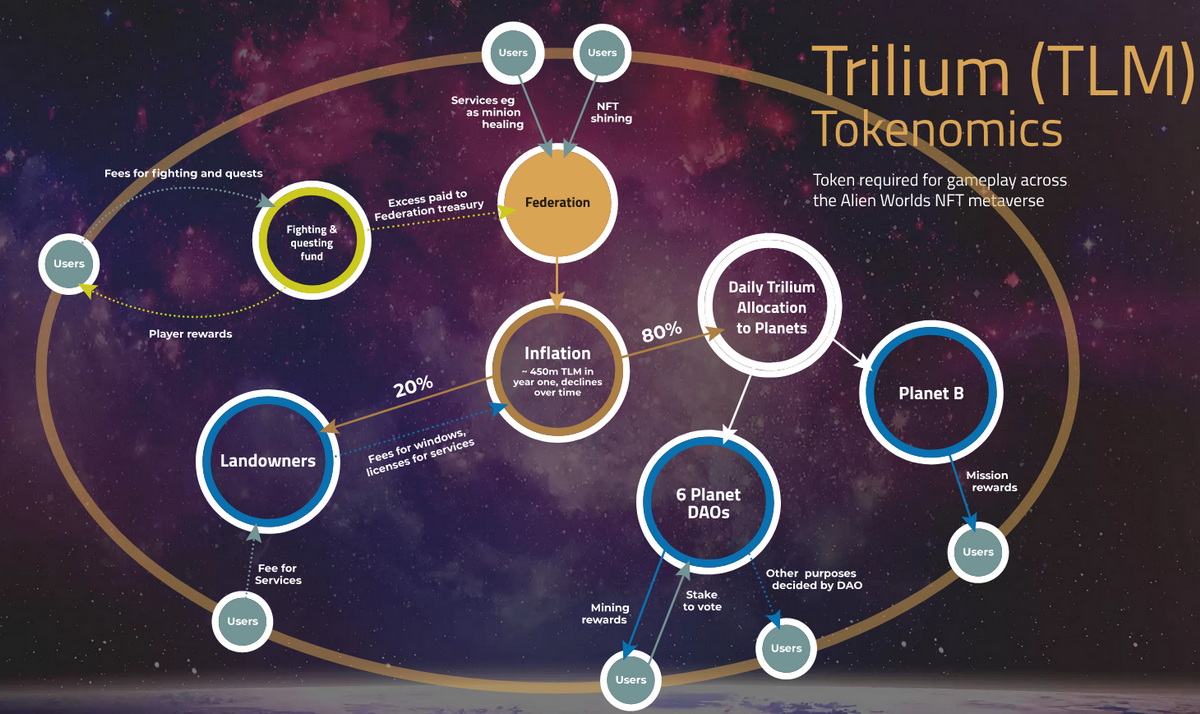 A popular metaverse where players can earn in-game TLMs and trade various NFTs with each other. Players in Alien Worlds send their spaceships to other planets, vying with each other for land and resources. While exploring the in-game metaverse you can also compete for the TLM prize pool a share.
Both NFT and the in-game TLM currency can be sold on the secondary market. One of the advantages is the low investment threshold, which attracts more and more users to the game. The developers have big plans to develop this project and the prospects for Alien Worlds are impressive.
2. Splinterlands NFT game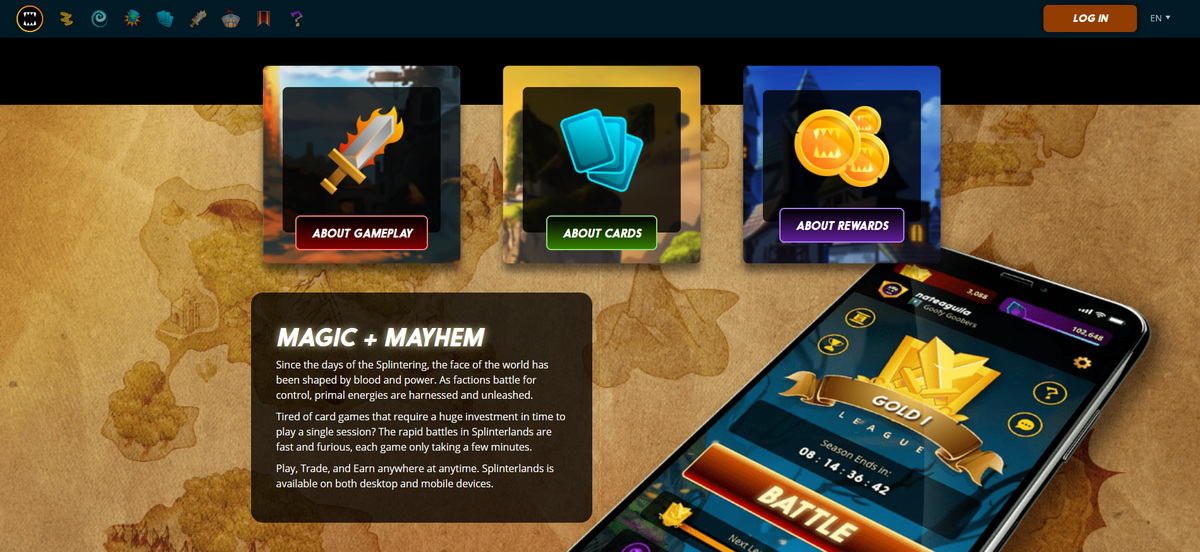 A decentralized block chain-based card game that is bright and colorful where you have to collect card a collection with character traits and abilities a special set and use these cards to compete against other players. Thanks to block chain technology, players have NFT cards ownership, allowing them to trade freely.
The game features one is that absolutely any player has a chance to win, no matter what experience they have. The luck element can turn the game around. For winning quests and battles, players are rewarded with in-game currency. A starter pack of cards must be purchased in order to play the game to its full potential. It is not free, but it is not expensive. At first, it may seem like a simple game, but this is a misconception. The longer you play, the more addictive the game becomes. Splinterlands is an NFT game that lets you have fun and earn money in the process.
3. Mobox: NFT Farmer

It is not really a game, but rather a cross-platform Meta universe on Binance Smart Chain, which combines simple NFT game mechanics and the ability to earn NFT profit via yield farming and DeFi. NFT holders can trade characters called MOMO on the Binance NFT secondary market.
With MOMO players have the opportunity to mine MBOX or other tokens – the rewards are based on the processing power the character generates. If the characters' characteristics are developed, the rewards amount will also increase. It turns out that by simply storing unique NFTs in their wallet, users can regularly generate passive income. NFT compatibility allows players to use their MOBOX assets in different games at the same time.
Top NFT games by Balance and Volume smart contracts
1. DeFi Kingdoms NFT game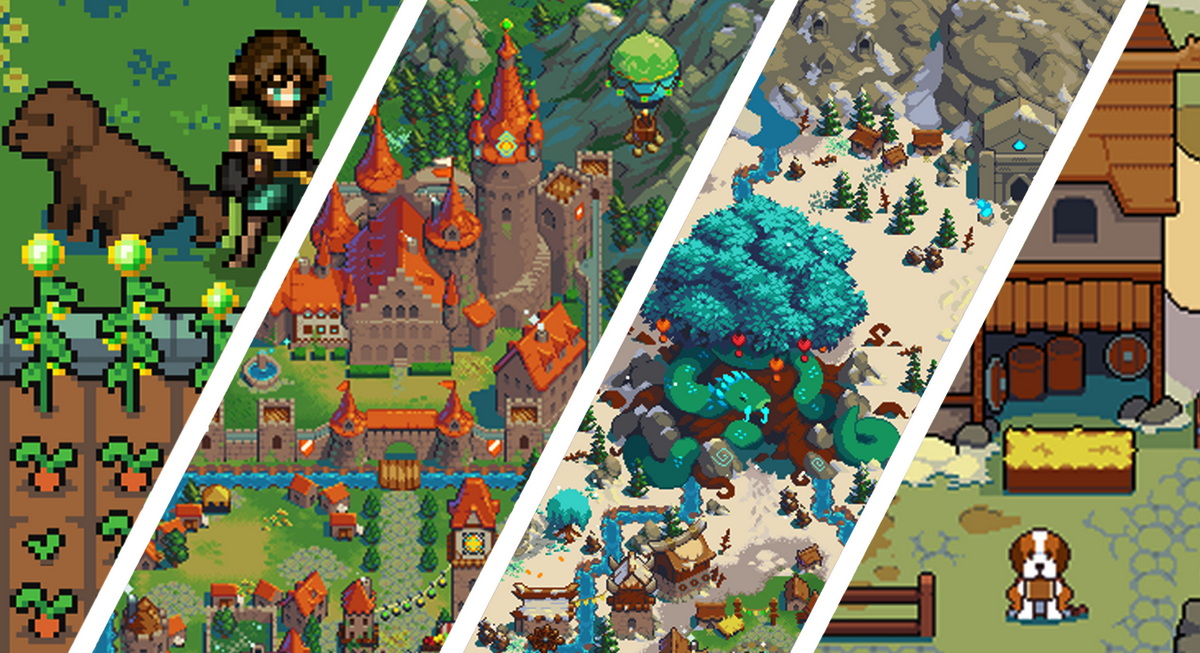 A popular pixel-based multiplayer game on the Harmony blockchain that combines the appeal of the Play-to-Earn business model and the DeFi decentralised finance protocol. The plot is uncomplicated: players must create their own kingdom and defeat their neighbours. Users can own unique playable characters in the card-based NFTs form that must complete various quests and compete for resources.
The characteristics of the game characters can be developed. As in other P2E games, NFTs are traded on the secondary market.  There is an in-game currency called JEWEL in DeFi Kingdoms. Thanks to it you can use steaking, farming and giving liquidity to DEX pools (you get a percentage of all exchanges on the exchange). DeFi Kingdoms is those p2e games one where you can earn more money if you know DeFi and can competently use decentralized DEX exchange.
2. Axie Infinity NFT game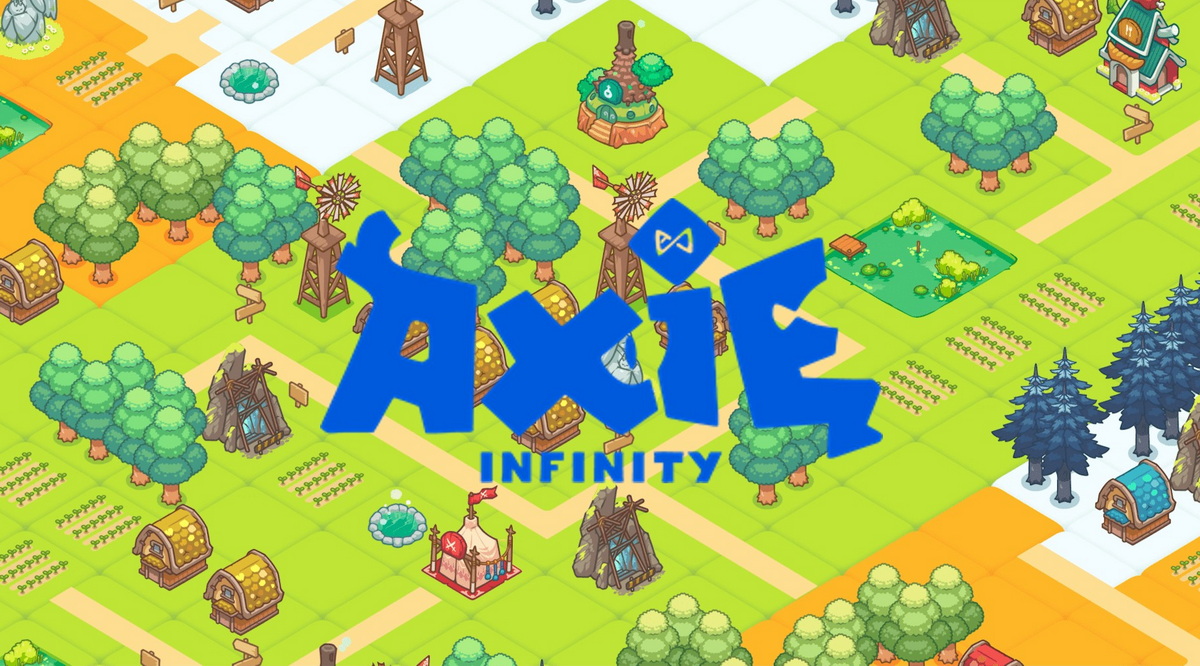 This is the all-time most popular NFT games one, implemented on the Ethereum block chain and in which players breed virtual Axie pets. The game goal is to breed these virtual characters, create kingdoms for them, fight, and complete daily quests.
Axie Infinity is not just a game, but also an entire metaverse with its own economy, many of the in-game elements being NFTs that can be traded, including virtual Axie creatures. The game encourages users to fight between Axie while being rewarded with in-game SLP currency. The Axie Infinity incredible popularity has seen many companies try to replicate its success, which of course attracts new users a lot to the DeFi gaming sector.
3. Cyber Dragon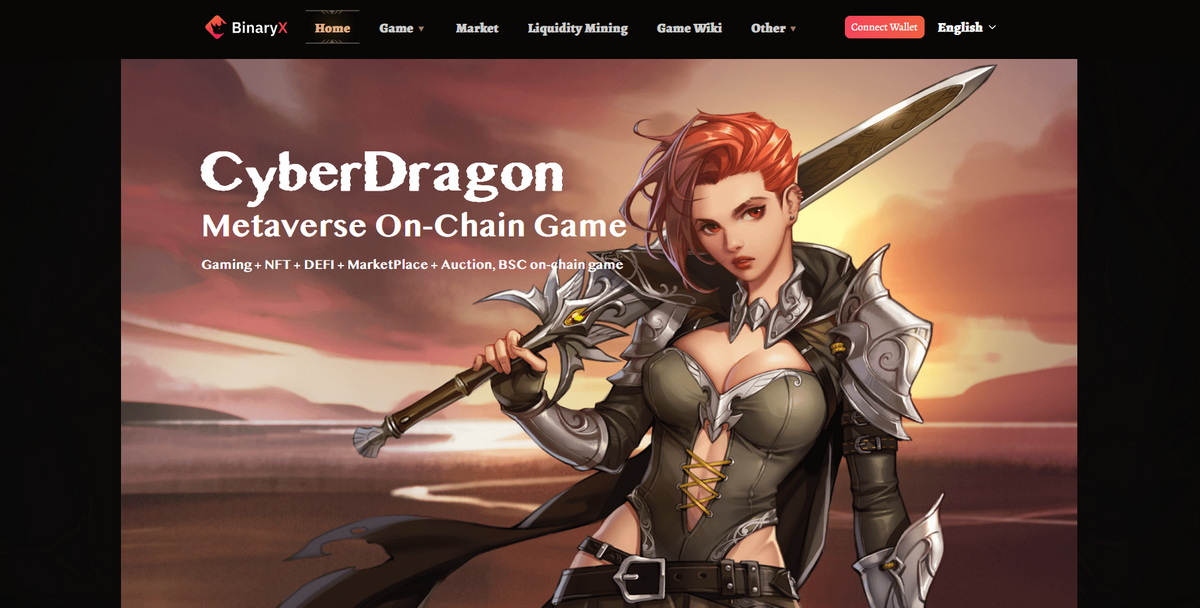 A project developed by the Binary X team and based on Binance Smart Chain. This Meta universe original economic system allows for daily income. All characters and items in the game are NFT. By upgrading their hero, the user can mine more resources in dungeons, collect rare equipment, fight bosses. When you defeat the Cyberdragon, the main boss, you are rewarded with the Dragon's Treasure Box.  In-game tokens will also allow the user to participate in the Cyber Dragon community management and trade on the marketplace.
Top NFT games with the player growth highest percentage
1. Tiny World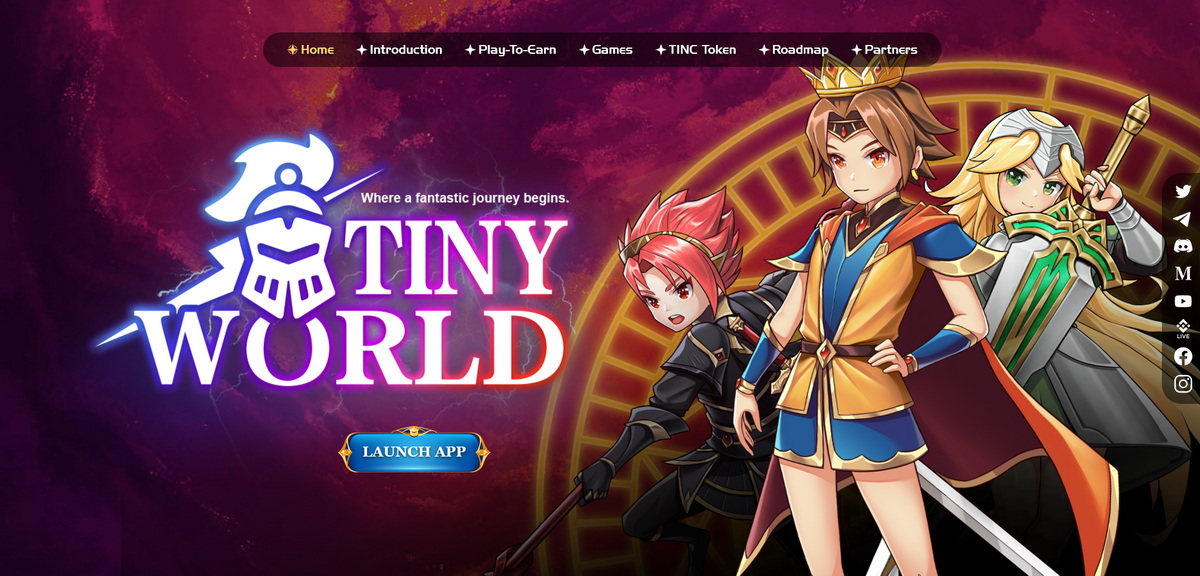 A great block chain game that provides a delightful user experience by combining quality gameplay, NFT and DeFi. There are several ways to make money within the game: collecting NFTs and trading them on the marketplace, recycling items, Asset Lending (NFT rentals), and completing quests.
A special mention should be made of Tiny Farm, where you can experience DeFi interaction: yield aggregator, liquidity mining, staking, NFT farming, mystery-box, NFT market, etc. Tiny World is a new but promising and fast-growing Meta universe, as evidenced by the huge percentage of new users.
2. Crazy Defense Heroes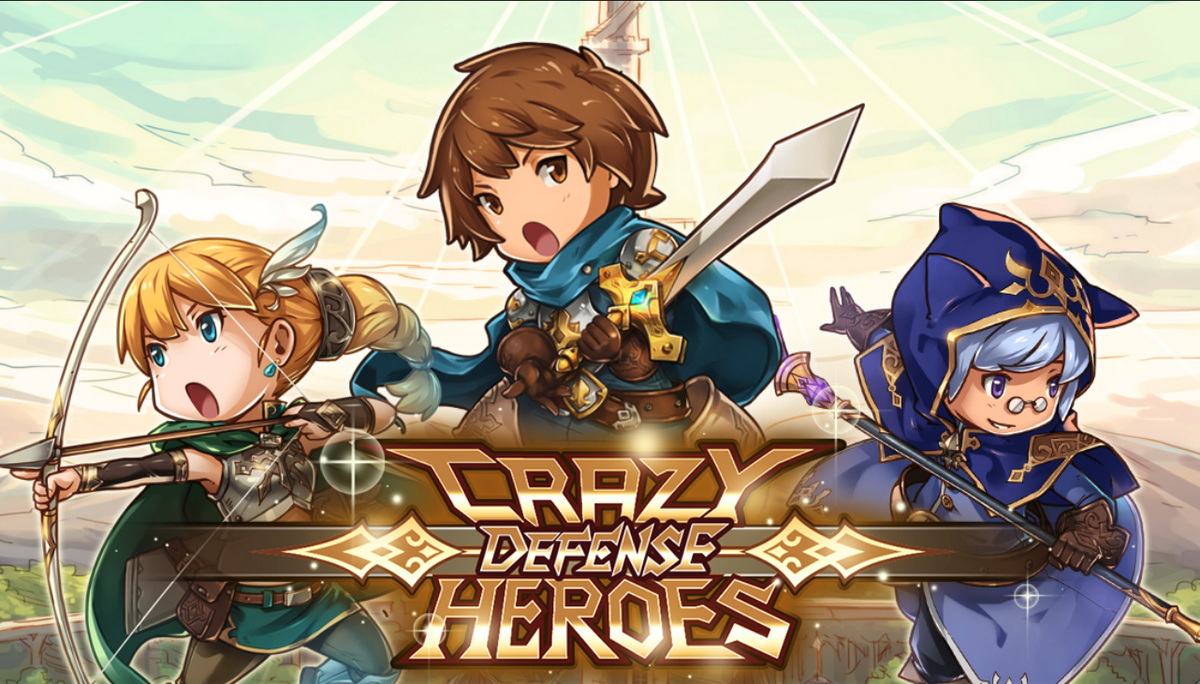 Another promising product from block chain game leader, developer and publisher of mobile games and apps, Animoca Brands. The company is primarily known for its popular meta-universe The Sandbox. Now any project from Animoca Brands is attracting public attention and Crazy Defense Heroes is no exception.
Crazy Defense Heroes is a free Play-to-Earn game compatible with Ethereum and Polygon block chains. This mobile app is available on Android and iOS. Strategy fans will surely approve of the game, as it combines role-playing features, multiplayer mode and collectible maps. The game has its own TOWER currency and has developed a rewards pool, which means that the more experience a player gain, the more TOWER tokens they can earn. Crazy Defense Heroes is part of the Crazy Kings franchise, which definitely leads to even more interest from users.
3. Sunflower Land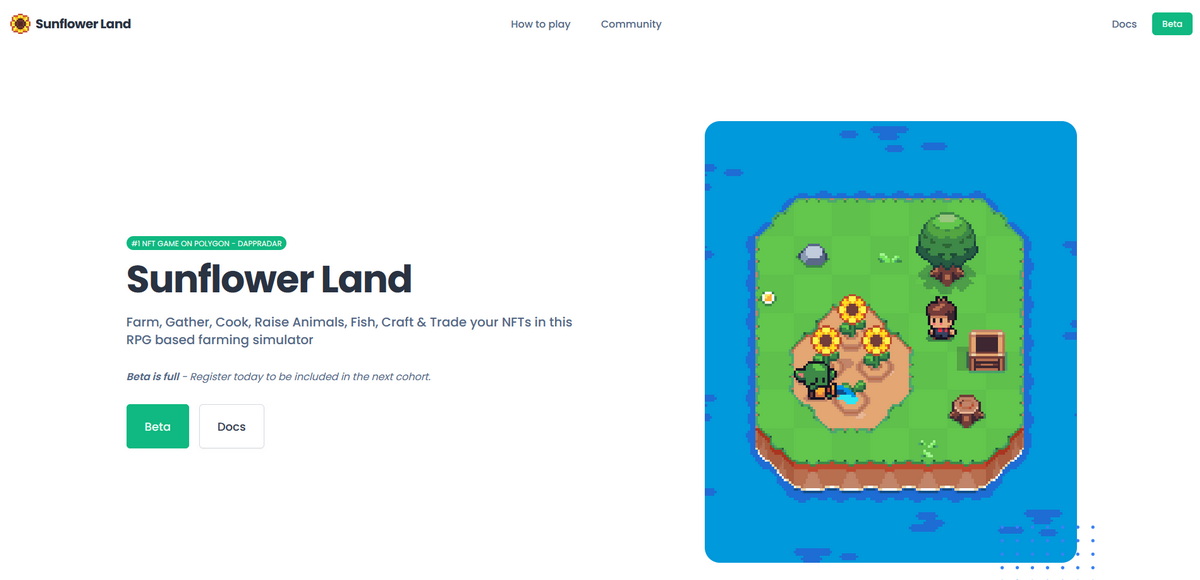 A brand new game on the Polygon blockchain in which you can farm and create your own farming empire. With built-in mechanics, supply and demand a real economic model is built that makes resources scarcer over time. As supply increases, the resource price decreases. 
In order to get NFT you will have to try hard: planting, harvesting, chopping, fishing and much more. Each item a player owns can become a non-exchangeable token, allowing NFT to be traded on the marketplace. The basic idea behind Sunflower Land is to create a plug and play Meta universe. Judging by the users' very high growth rate, the project should be very successful.
Special Bonus -Viewer's Choice Award
StarSharks NFT game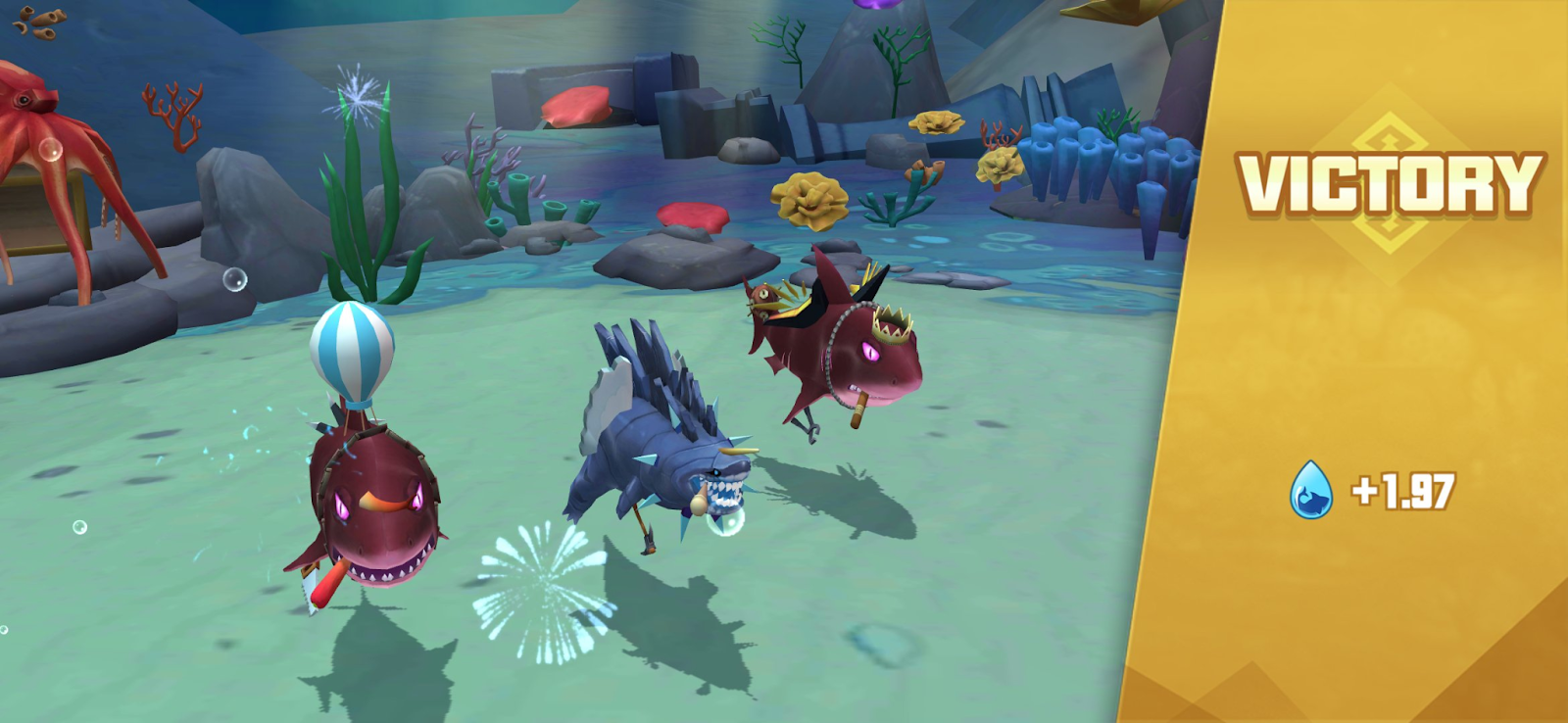 The ReDrop team, decentralization being supporters, could not miss this project. According to the project developers, they aim to create an entire ecosystem based on a meta-universe that is dedicated to sharks. An internal market economy, the possibility of NFT rentals, steaming and liquidity pool protocols are what attracts many modern users.  
A gaming ecosystem that offers players a community, developers and investors to collectively create game content and define the NFT value, as well as create their own culture in such an awesome metaverse. And to top it all off, I'd like to mention the game's pleasing graphics.   The game space is changing and being added to every day.
This TOP 10 p2e games allows not only cyber-sport players to earn money, but also ordinary users who can properly manage their time and finances. We, in our turn, will keep an eye on the NFT games further development and periodically update our materials.