'Zardoz Speaks To You' (in Black) 1/5 art posters is a unique collaboration between Griss Lugard and Rework Art Collective, curated by ReDrop.io
This limited edition poster is made with full–color silk–screen printing on designer thick black paper, size 50 x 70 cm (or 19.7 x 27.6").
Shipping is included with purchase, and after completing the transaction, customers can contact https://twitter.com/ReDropNFT to arrange for delivery.
For those who love vintage sci–fi and collectible art, this physical NFT is a must–have item. Its exceptional quality and exclusive nature make it a true treasure for any fan.
Additionally, limited edition Zardoz… Phygital art posters are also available on blue designer paper, with only five copies released.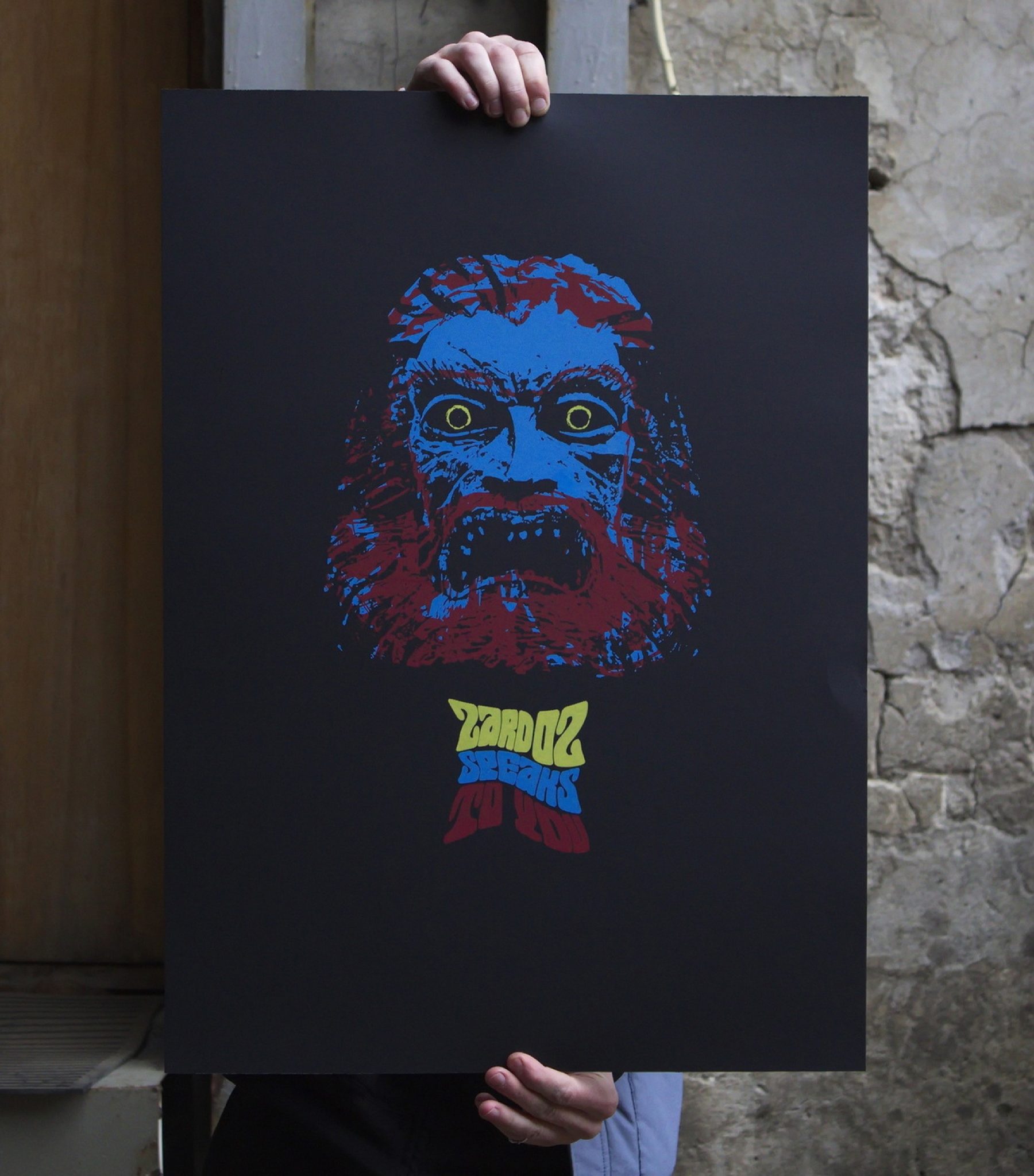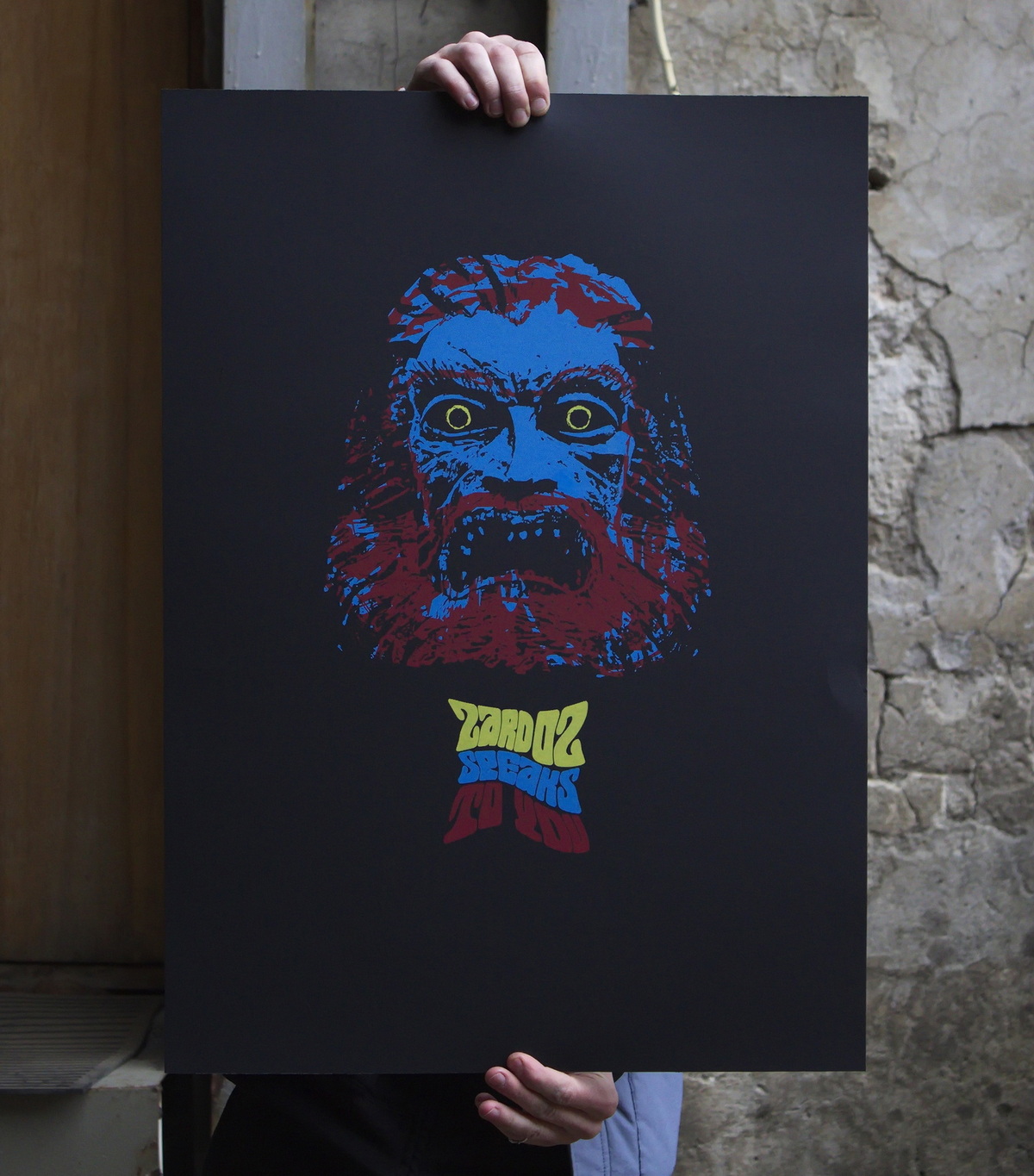 'Zardoz Speaks To You' NFT with 1/5 Handmade Posters