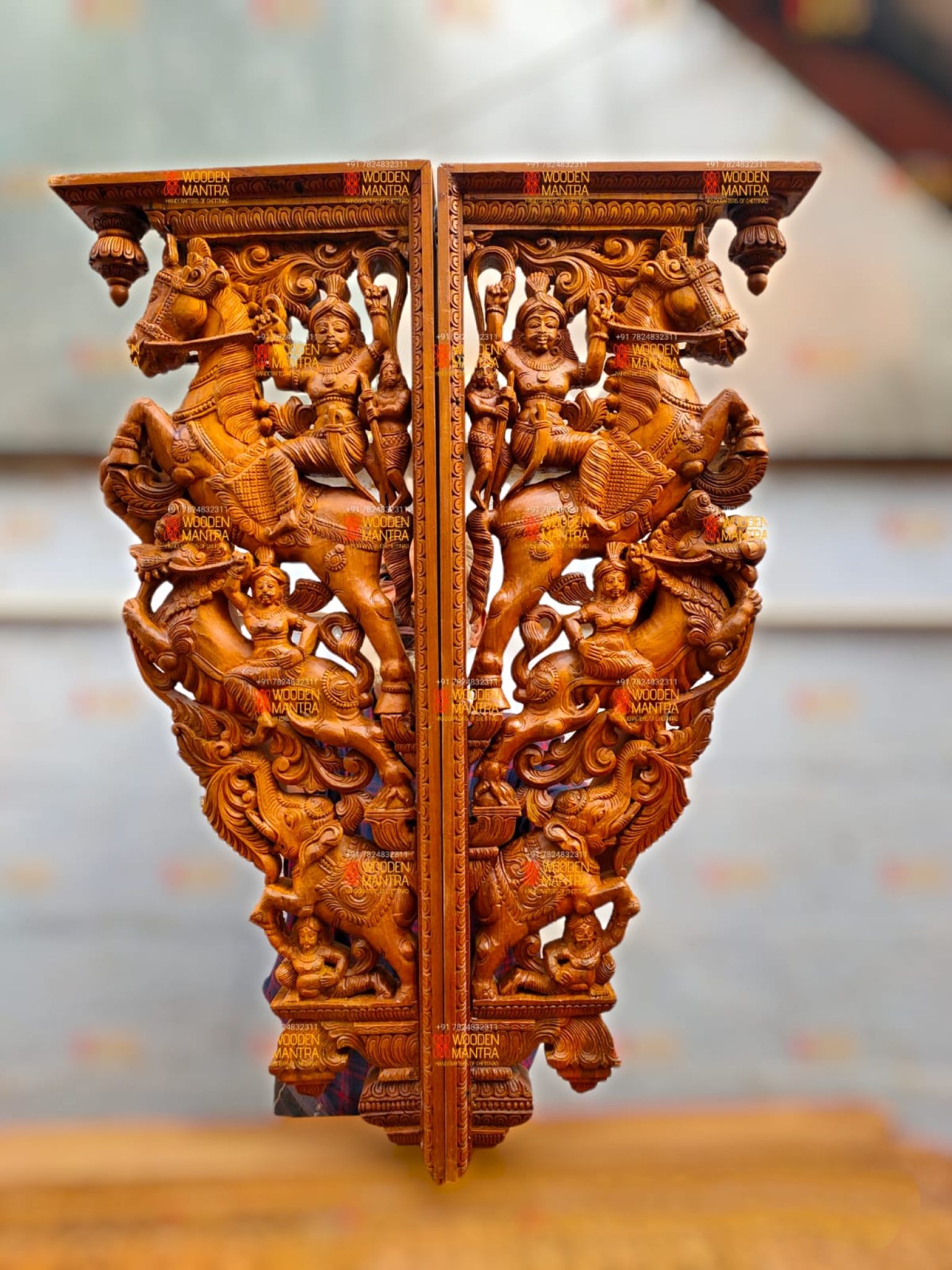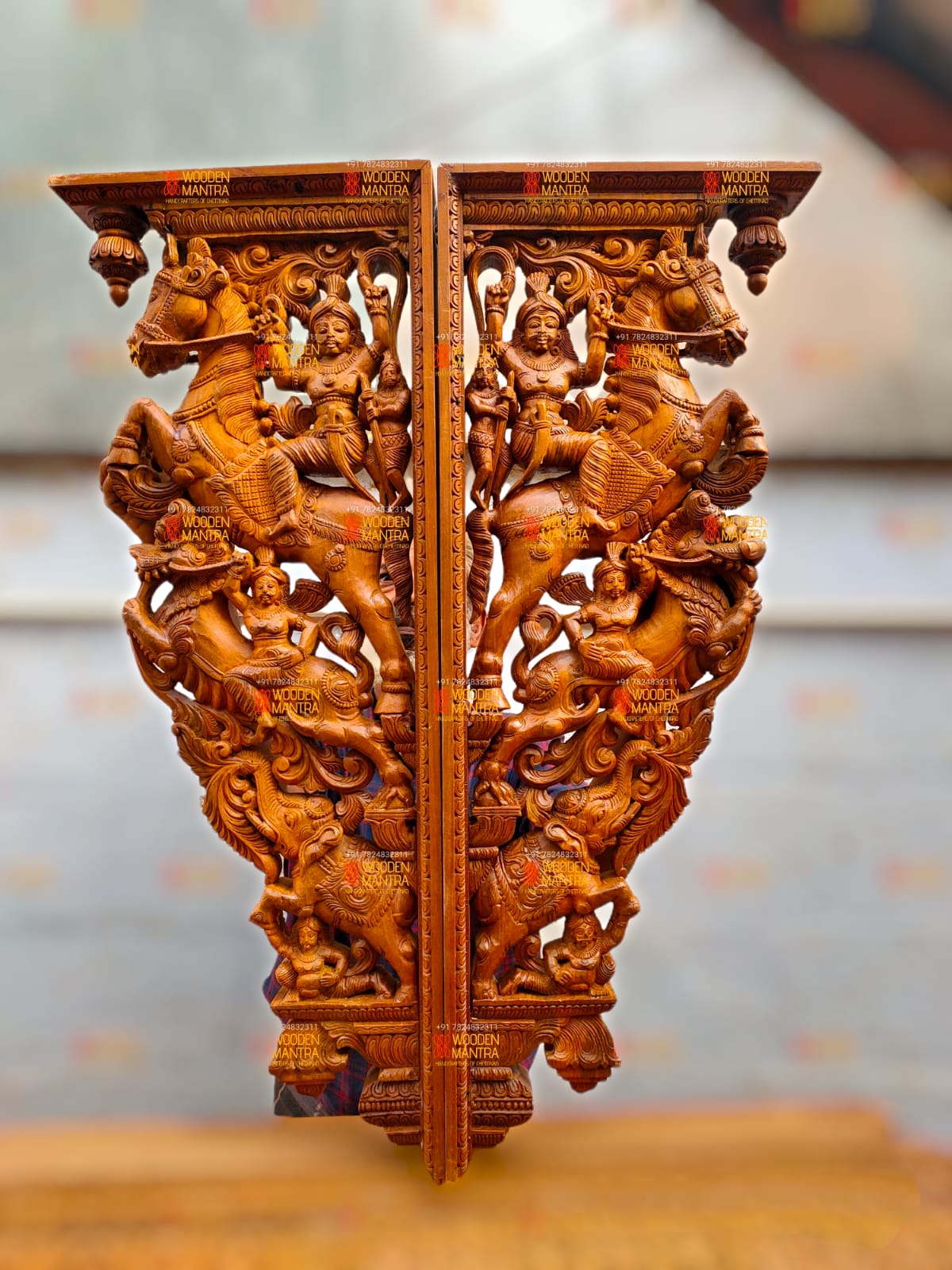 Wooden Mantra's 3 feet deity on horse corbels is a masterpiece handcrafted and designed by our skilled artisans. This NFT is a perfect blend of tradition and art, showcasing our clan's traditional wooden art. As we continue to innovate and adapt to modern times, this piece serves as a testament to our unwavering commitment to preserve our heritage.
Handcrafted with precision, this rare artifact is a unique addition to any art collector's portfolio. It's a rare find, as the traditional art form is slowly becoming extinct. By tokenizing our artifacts, we hope to immortalize our art and spread awareness among other OG wood crafters and dying art forms.
The 3 feet deity on horse corbels NFT is a premium quality wall decor crafted on Burma teak with intricate carvings. The design features a deity on a horse, surrounded by stunning carvings of birds, animals, and other intricate details. This piece is a true representation of our clan's traditional wooden art and showcases the skills passed down by our elders.
Owning this NFT is not just a matter of collecting art, but also a way to support the preservation of our culture and heritage. It's a rare opportunity to own a piece of history that is slowly disappearing. We invite you to become a part of our journey and own this exquisite NFT from Wooden Mantra.