'Zardoz Speaks To You' NFT Digital Art + 1/5 Physical Art Posters. Available on Foundation NFT Marketplace.
The 'Zardoz Speaks To You' (in Blue) 1/5 art poster is a special collaboration between artist Griss Lugard and Rework ArtCollective, curated by the ReDrop portal.
The poster is made with full–color silk–screen printing and handmade with designer thick blue paper, measuring 50×70 cm (19.7 x 27.6").
This limited edition #Phygital NFT is a must–have for those who love vintage sci–fi and collectible art.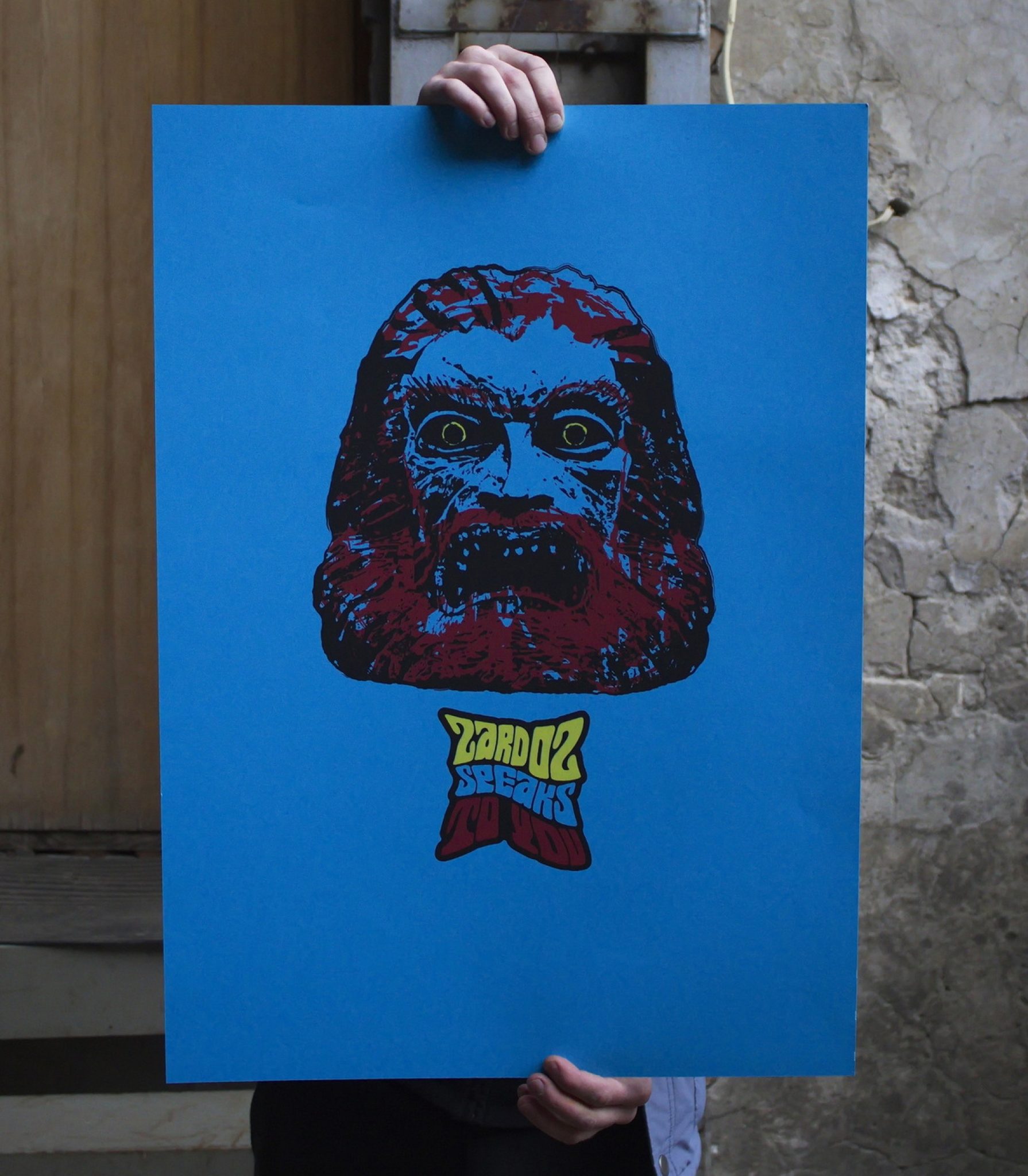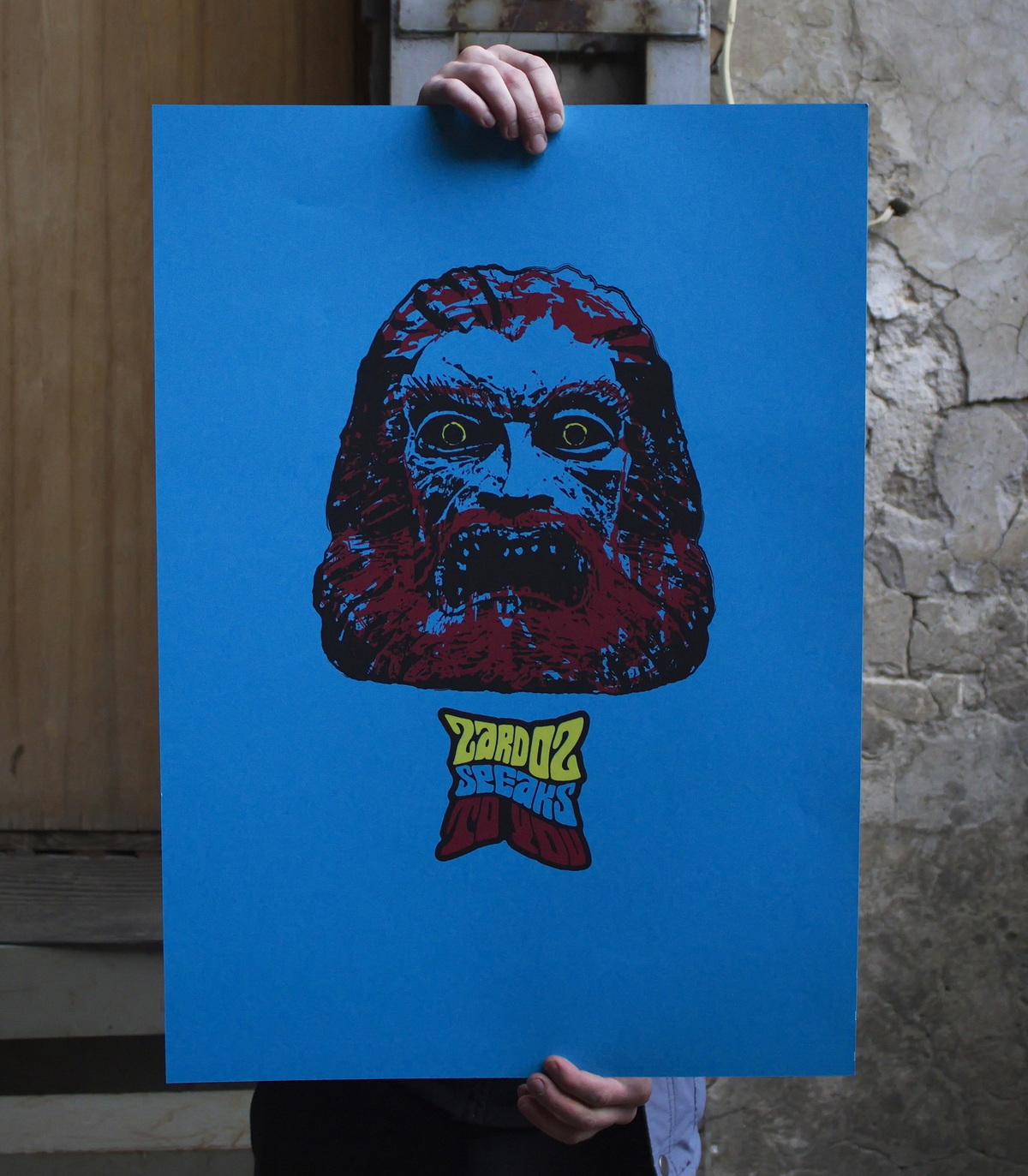 Zardoz Speaks To You (NFT + Physical Art Posters)