NFT wallet is a digital wallet with which you can store both NFT and cryptocurrency in one place. Because NFT is becoming more and more popular in the world, the wallet functionality is getting richer, and the interface is getting friendlier and clearer.
It's important to understand that the way a virtual wallet works differs from a physical wallet where you keep cash or bank cards. This will come as a surprise to you, but neither NFT nor cryptocurrency is stored in a wallet. All assets are stored in a blockchain, and the wallet only provides access to those assets with a special key (seed phrase or mnemonic phrase). It is hardly possible to explain better than this image: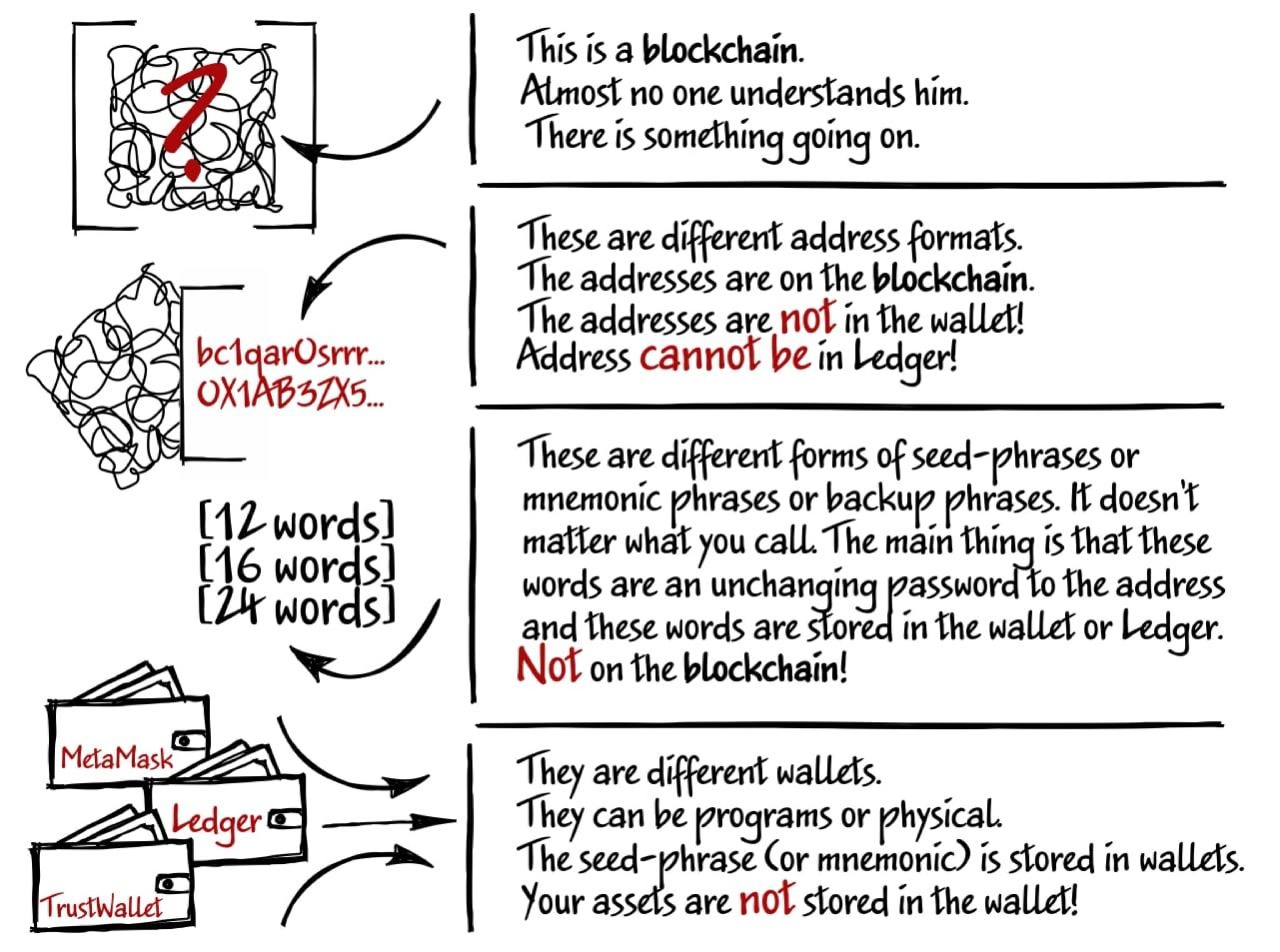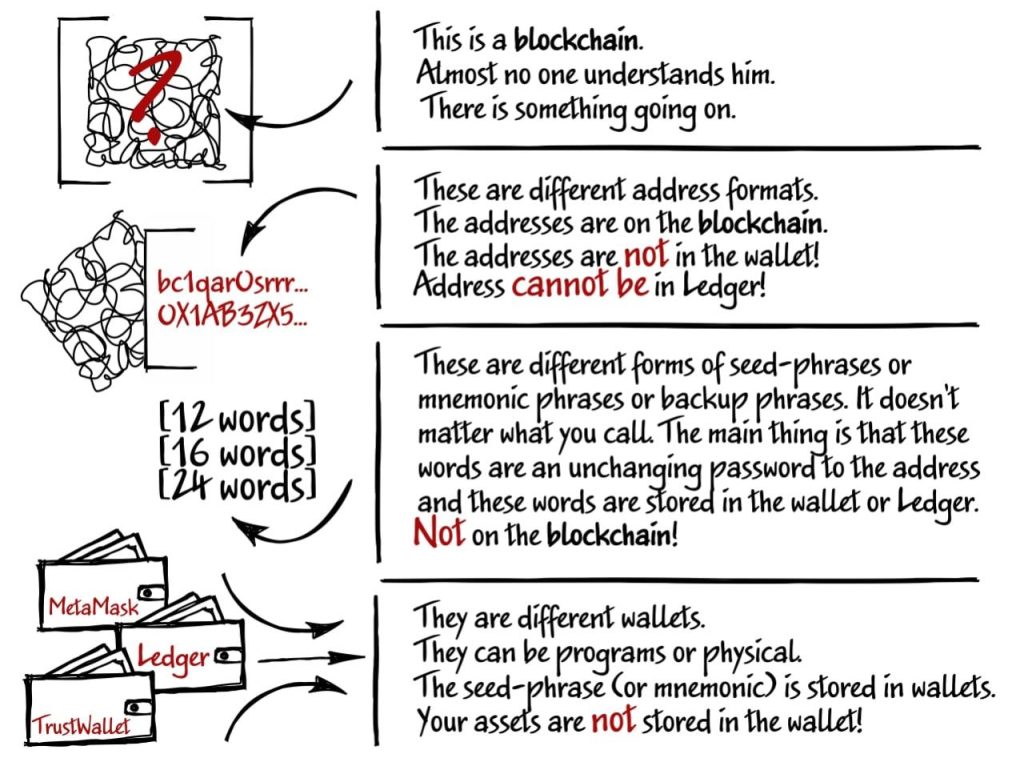 The main task of the wallet is to ensure the safety of your assets and provide a clear and convenient interface for storing, conducting various operations with NFT and cryptocurrency. There are some more important questions that you should ask yourself when choosing a wallet:
is it suitable for working in the most popular NFT marketplaces?
does the wallet work only on the PC or is there an app for mobile devices?
what, besides Ethereum, and how many blockchains does the wallet support?
It should be noted that, in addition, wallets are divided into hot (using software) and cold (physical gadgets that use hardware).
With a little understanding of the basic concepts, we can proceed to a brief look at the most popular NFT wallets.
Metamask NFT wallet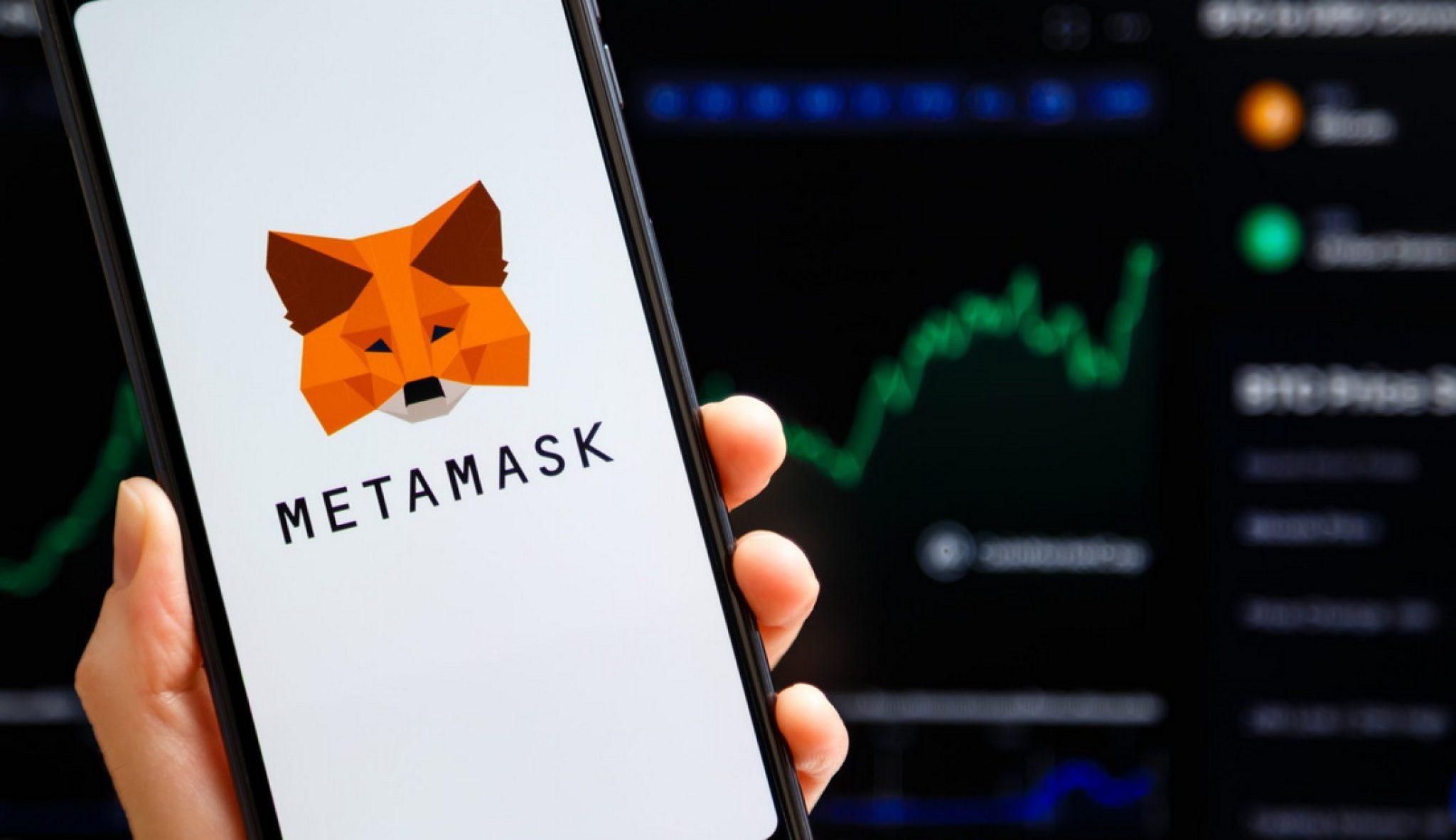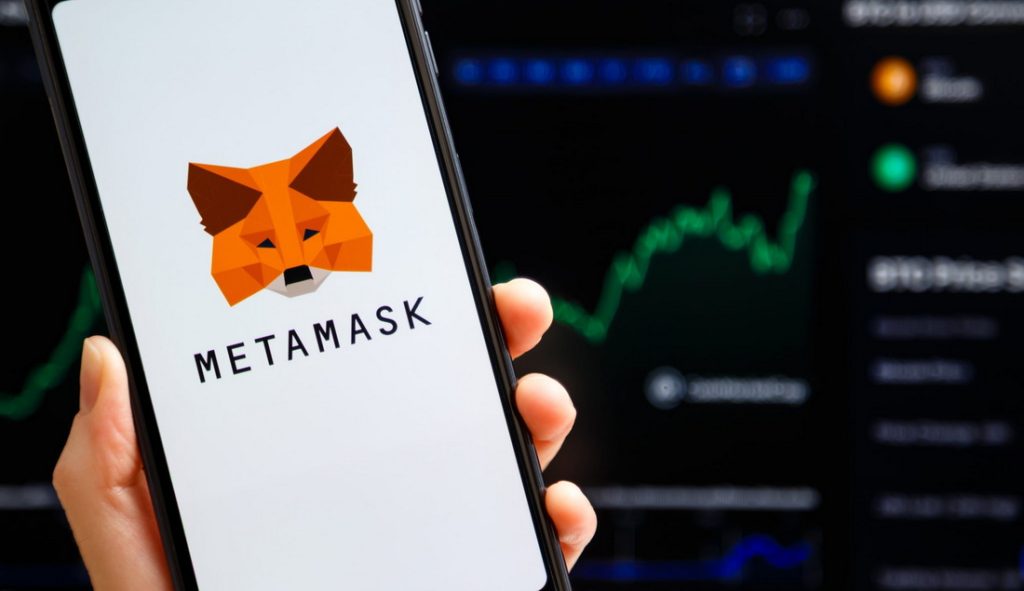 MetaMask is the most common cryptocurrency wallet that supports Ethereum-based assets. There is both a mobile version and a browser extension. It is suitable for working with many major NFT marketplaces, including OpenSea and Rarible. An important feature is the ability to exchange Ethereum tokens for tokens through various decentralized protocols (DeFi). It can connect and work with cold wallets. MetaMask is provided for free and without transaction fees. The disadvantages include the absence of the NFT viewer function.
Trust NFT wallet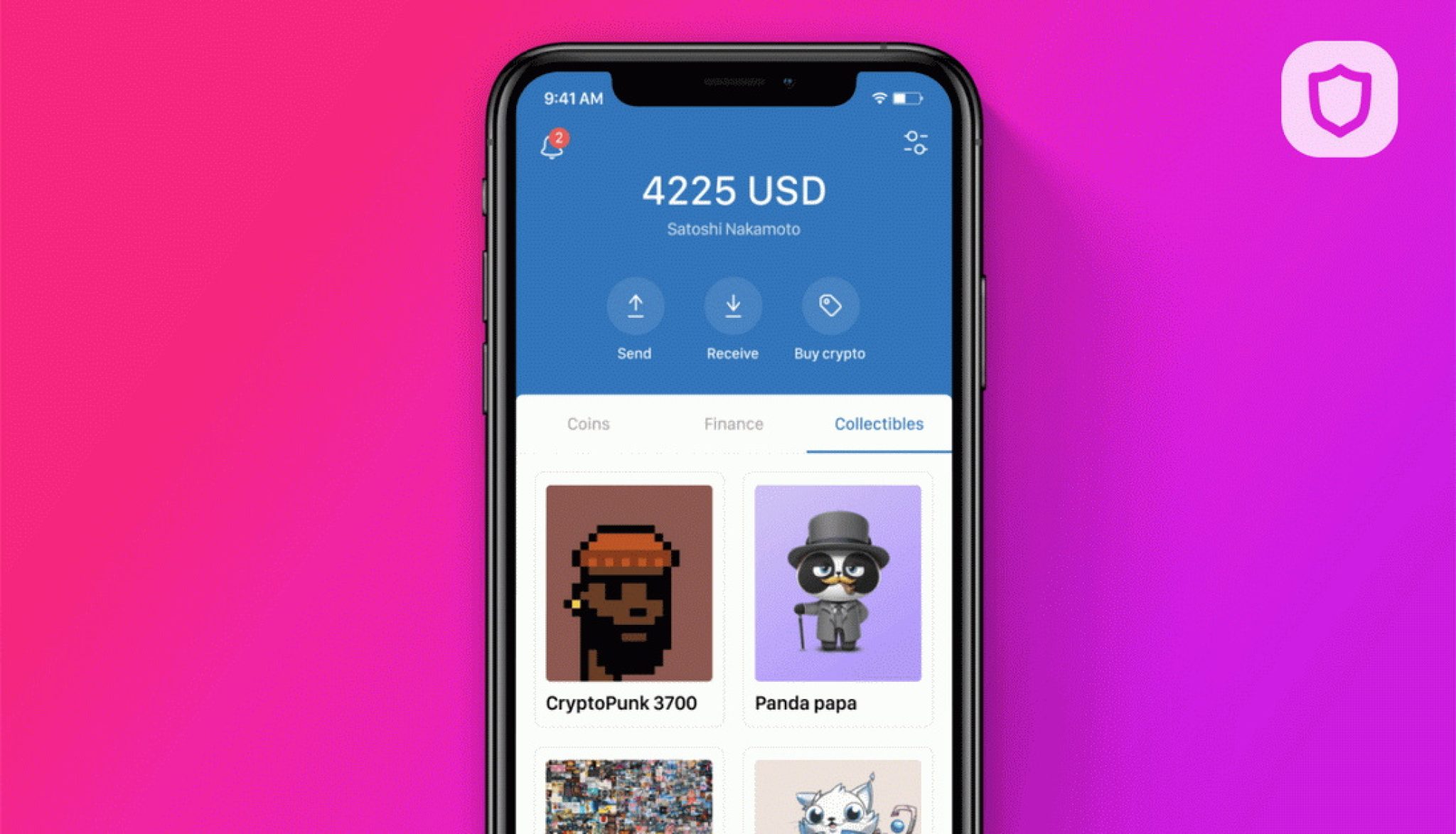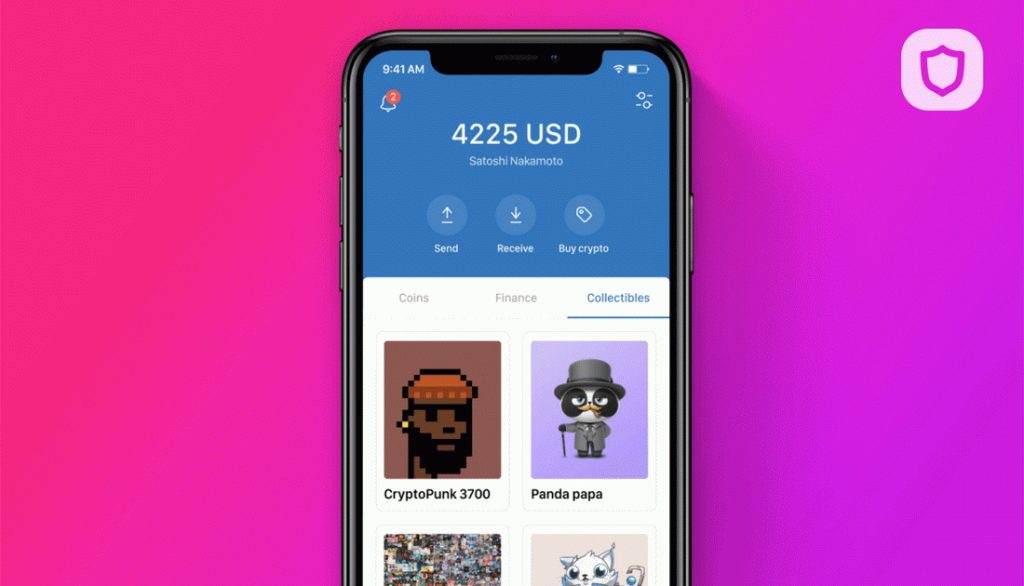 TrustWallet for NFT is a popular application for Android and iOS, which is developed by the world's largest cryptocurrency exchange Binance. This wallet has gained popularity because of its simple and user-friendly interface, support for over 50 different blockchains, open source and regular security checks. It is supported by most popular NFT marketplaces and even has a built-in browser for connecting to decentralized applications. There are no usage fees, only network charges apply. There are a few more pleasant features: you can earn from coin and token stacking, it is possible to import data from other cryptocurrencies. The disadvantage is the lack of a PC version and the ability to transfer NFT between wallets.
AlphaWallet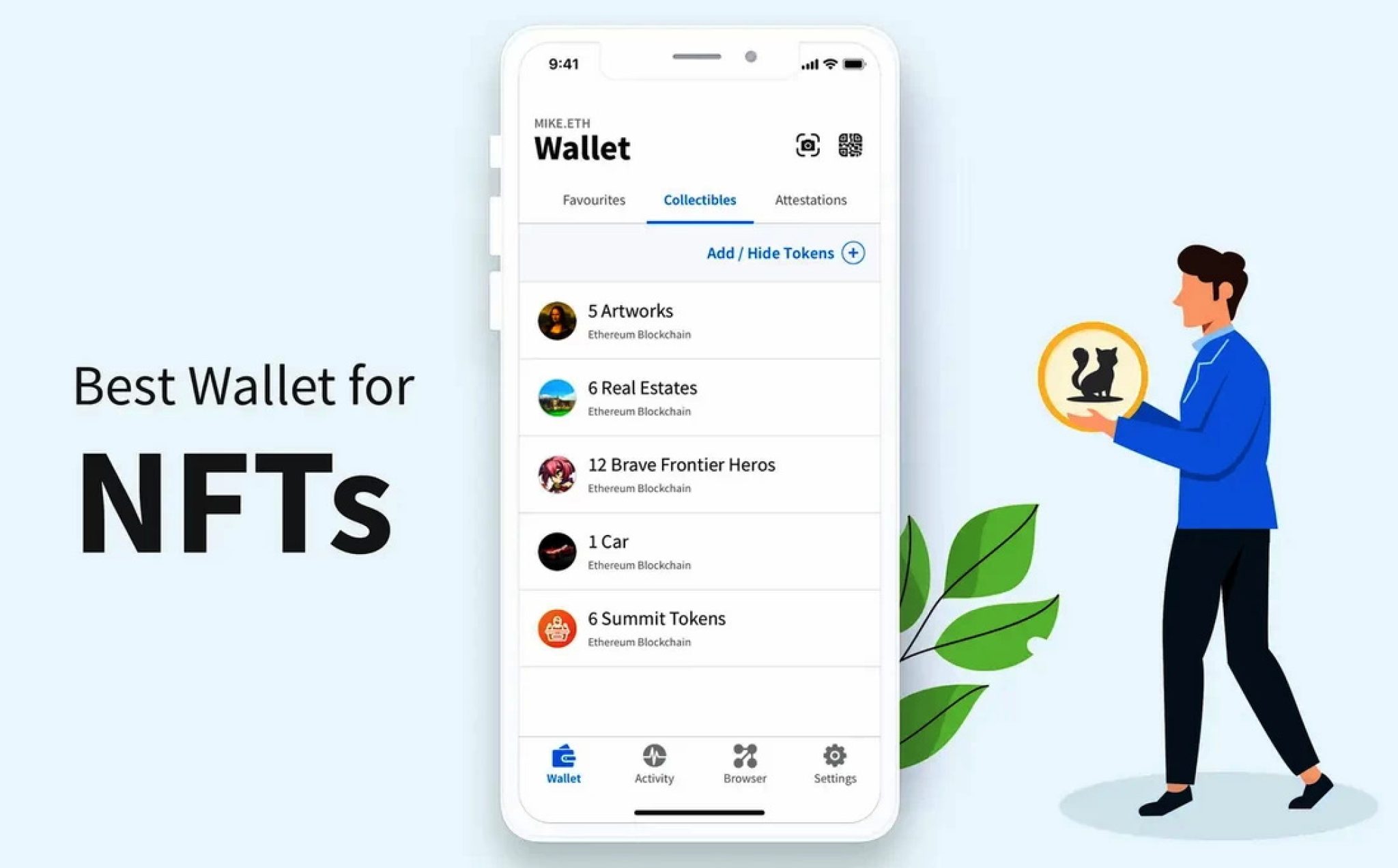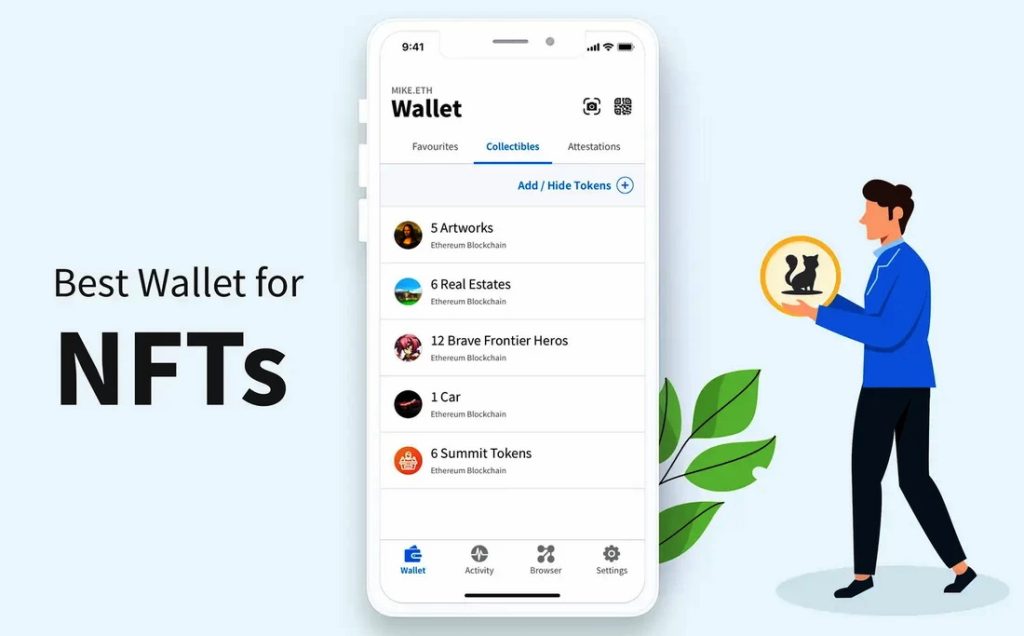 AlphaWallet NFT is another open-source mobile cryptocurrency wallet for iOS and Android. What makes this wallet stand out among others is that it pays special attention to NFT and game tokens. It can make meta tags for tokens, which simplifies searching and filtering when viewing your collection. This allows working with many popular NFT marketplaces and blockchain games, including OpenSea and Dragonereum. AlphaWallet uses a "Secure Enclave" subsystem for greater security. Like some other wallets, there is a dApp browser for finding additional NFT marketplaces and direct access to decentralized applications. The disadvantages are the mobile-only version and the Ethereum blockchain only.
MathWallet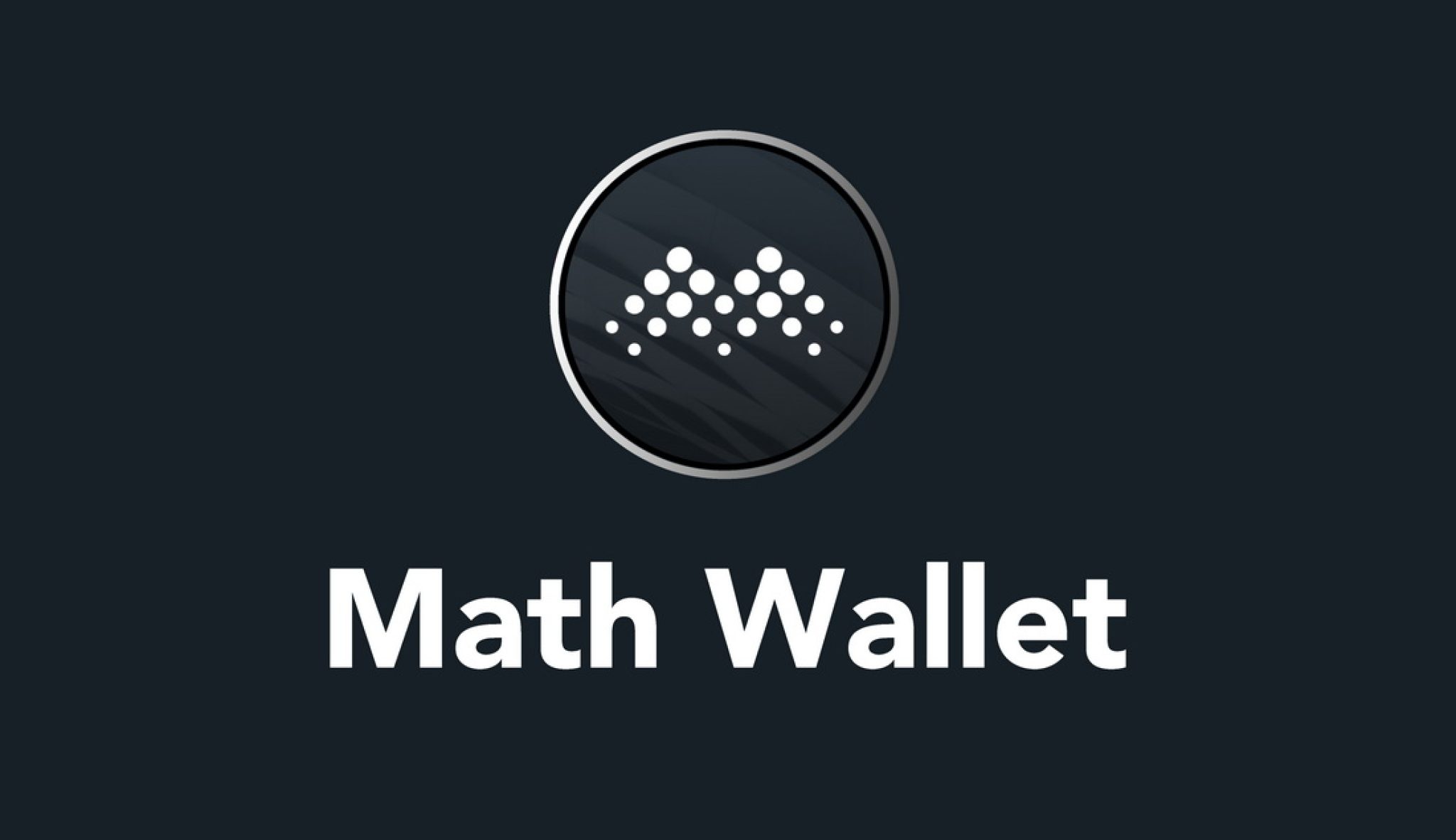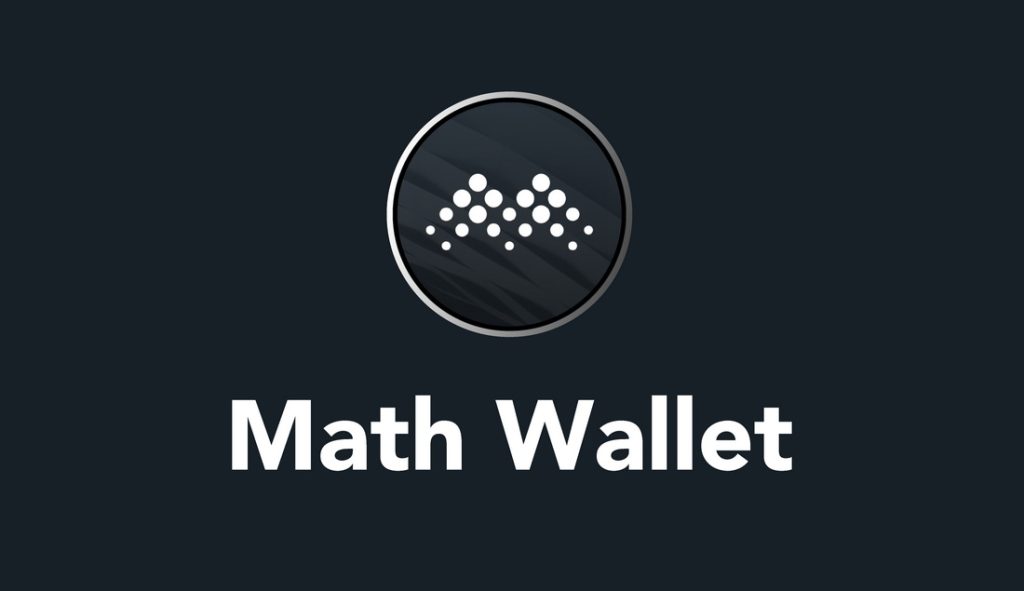 Math NFT Wallet is a great alternative to MetaMask. It is a reliable multichain wallet with support for over 100 popular public networks. There are versions for many devices: both for mobile and PC and, moreover, there is synchronization between them. Hardware wallets are also supported. There is a built-in browser of decentralized applications dApp, which allows you to view NFT marketplaces. There are additional features for cryptocurrency owners, such as token exchange, stacking and others.
Coinbase NFT Wallet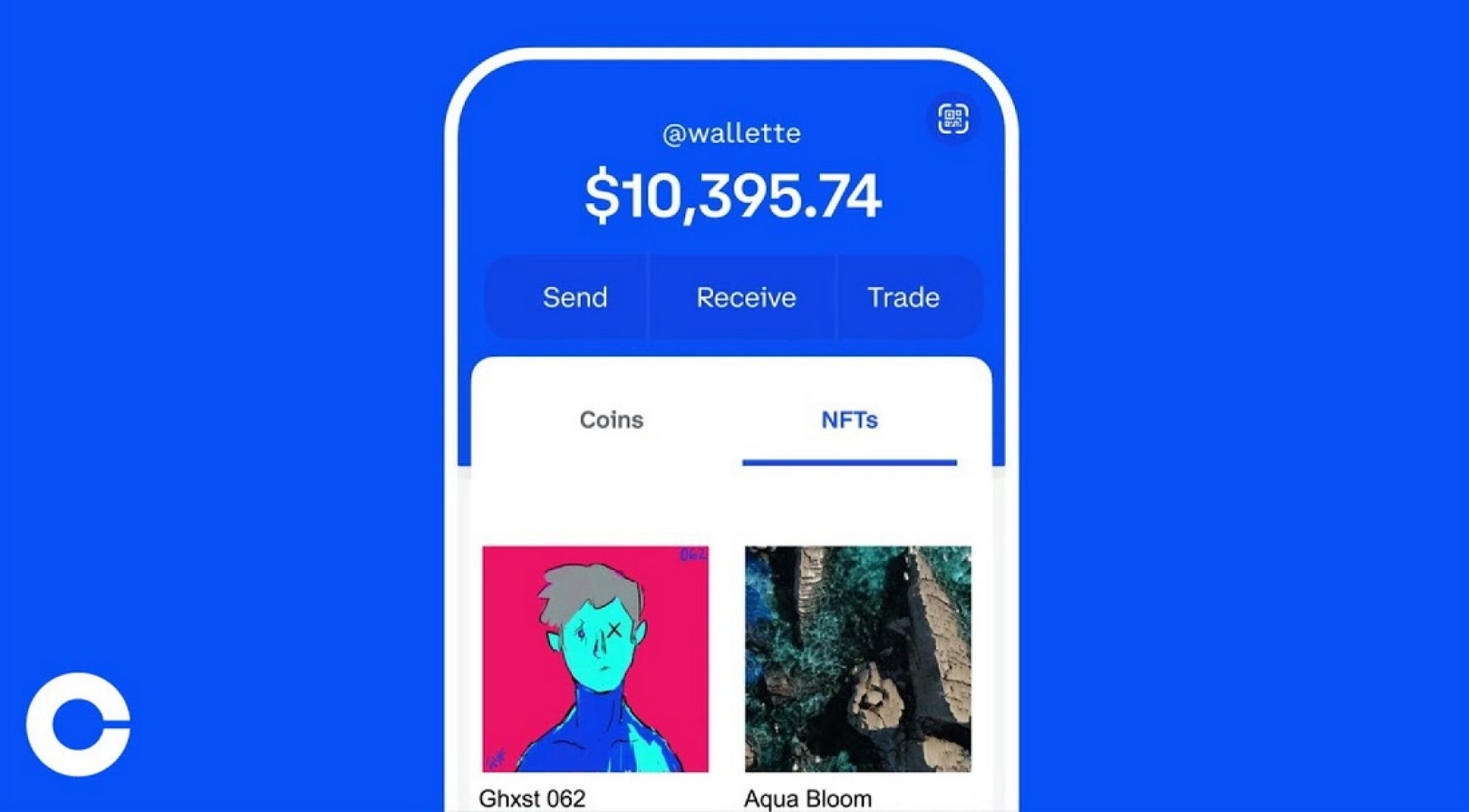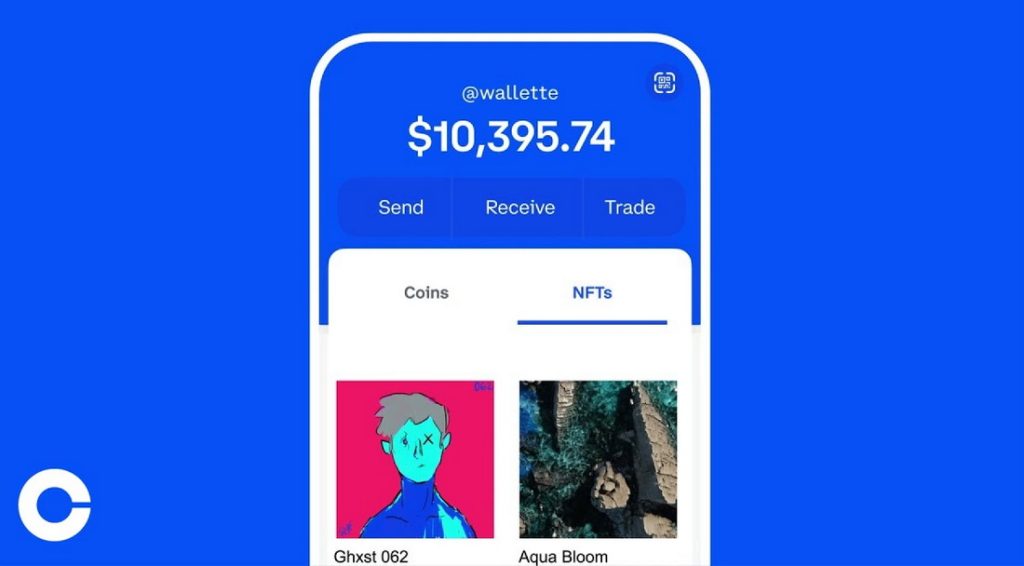 Coinbase NFT Wallet – one of the most popular decentralized wallets on the market. It exists as a mobile app and an extension for the Chrome browser. Coinbase Wallet supports all major cryptocurrencies and provides access to decentralized applications thanks to the built-in dApp browser. One of the benefits is credit or debit card support, in over 90 countries. This virtual wallet offers secure storage and convenient NFT browsing with two-factor authentication. Minus – the transaction fee of 0.5% and if you are a supporter of anonymity, it may not be the best option, because Coinbase Wallet controls the use of cryptocurrency.
Ledger NFT Wallet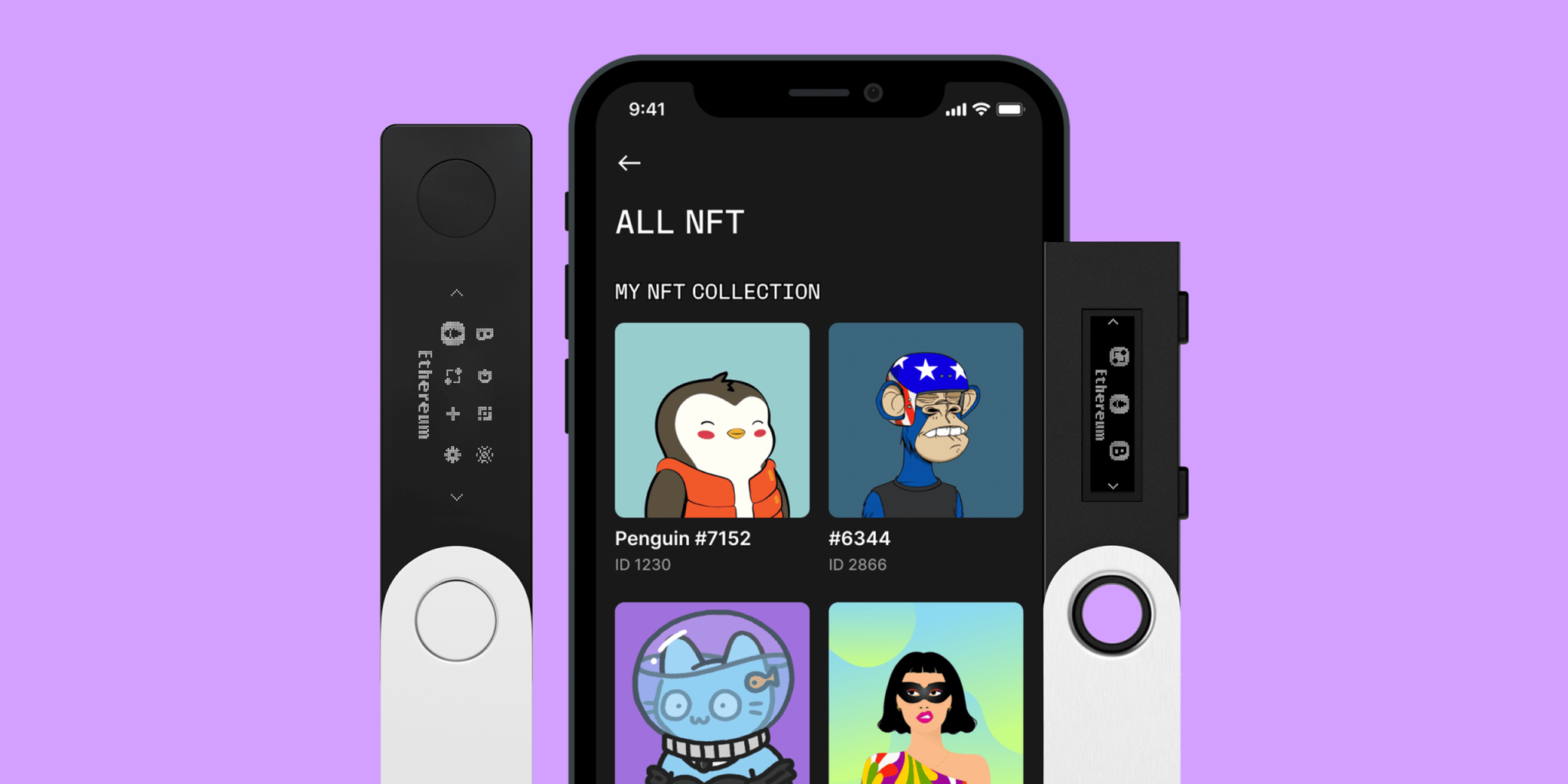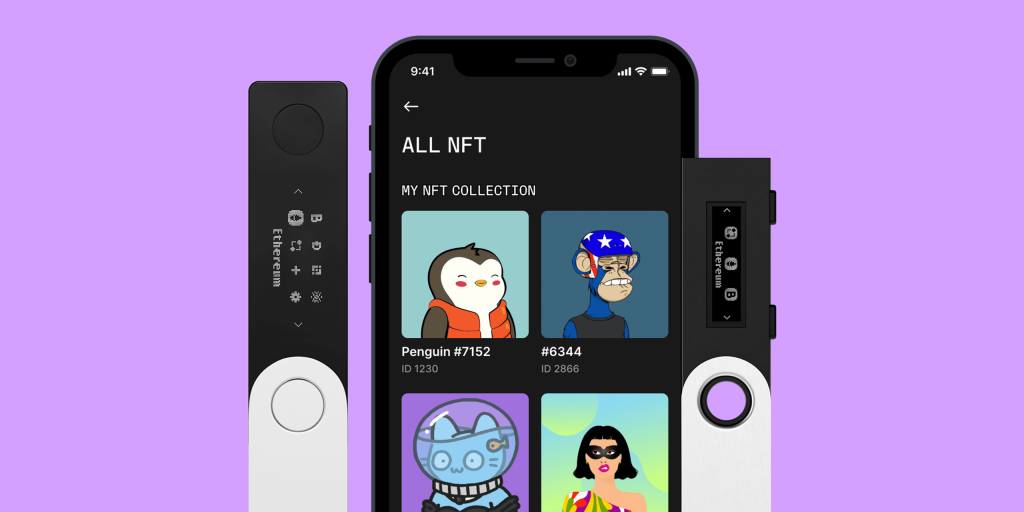 Ledger is the leader in the hardware wallet market, which is designed for secure storage of cryptocurrency and NFT. The operating principle of Ledger wallets is based on complete isolation of the key or seed phrase from the online space, which allows you to protect your assets from online attacks.
This wallet is made as a physical flash drive, which has a small display and a button to confirm the transactions. There are several versions of Ledger with different features that work with both PCs and mobile devices. The wallet is multicurrency and supports many coins and tokens. If desired, this hardware wallet can be linked to a software wallet. The only thing that can stop you from buying Ledger is its price, but you should not save on security.
To summarize, all these wallets are safe enough and can be used. More often than not, the reason for loss of assets is inattention and carelessness of the wallet owner. So be a little more careful and your favorite NFTs will stay with you.