There is a paradox in the title of the post. There are still no popular NFT marketplaces that are convenient for physical products! Despite this, you can still place NFT+Physical Arts on one of these TOP marketplaces.
In just a few years, the NFT market has developed to enormous proportions. Many NFT-platforms have emerged, with varying degrees of decentralization, through which users can create, store, buy and sell non-interchangeable tokens.
Conventionally, existing marketplaces can be divided into complex and specialized ones. This time we will focus on the consideration of complex NFT marketplaces.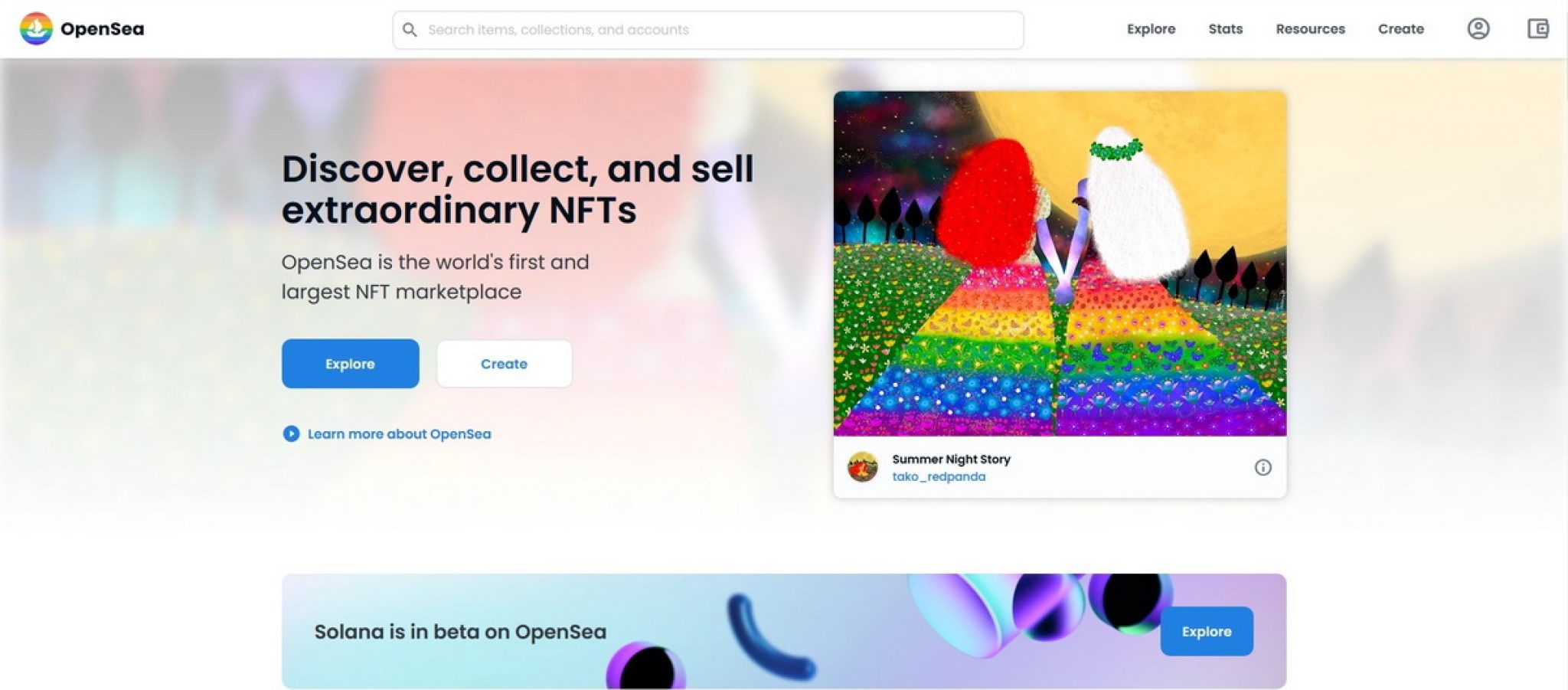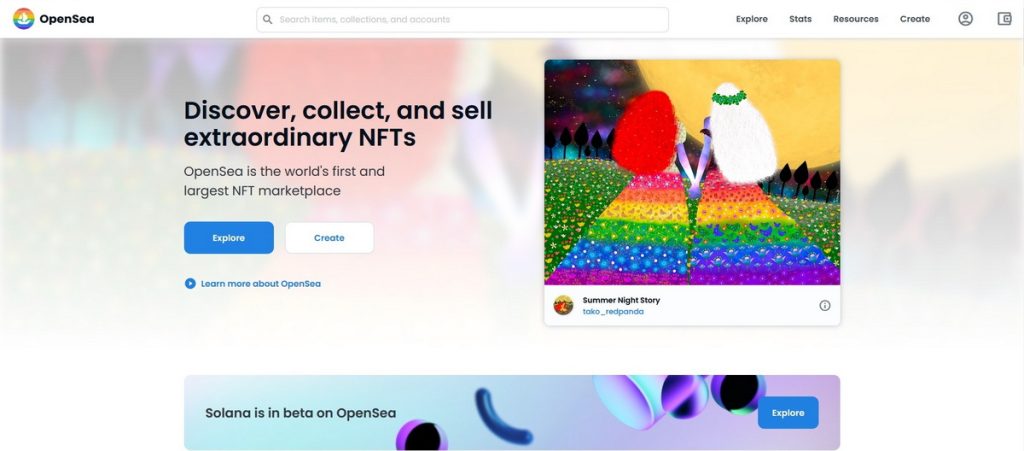 OpenSea is a prime example of a complex marketplace. This largest platform allows you to trade many NFTs – digital art and physical NFT. You can create and sell your own NFT, whether it's digital art, domain names, sports cards, or game characters and objects. It is also possible to trade real-world items. In OpenSea, you can trade not only tokens that were created on the platform itself but also those created in other marketplaces. The fixed commission for selling NFTs is 2.5%. It supports most popular NFT wallets on Ethereum, Solana, Polygon blockchains.
Rarible NFT Marketplace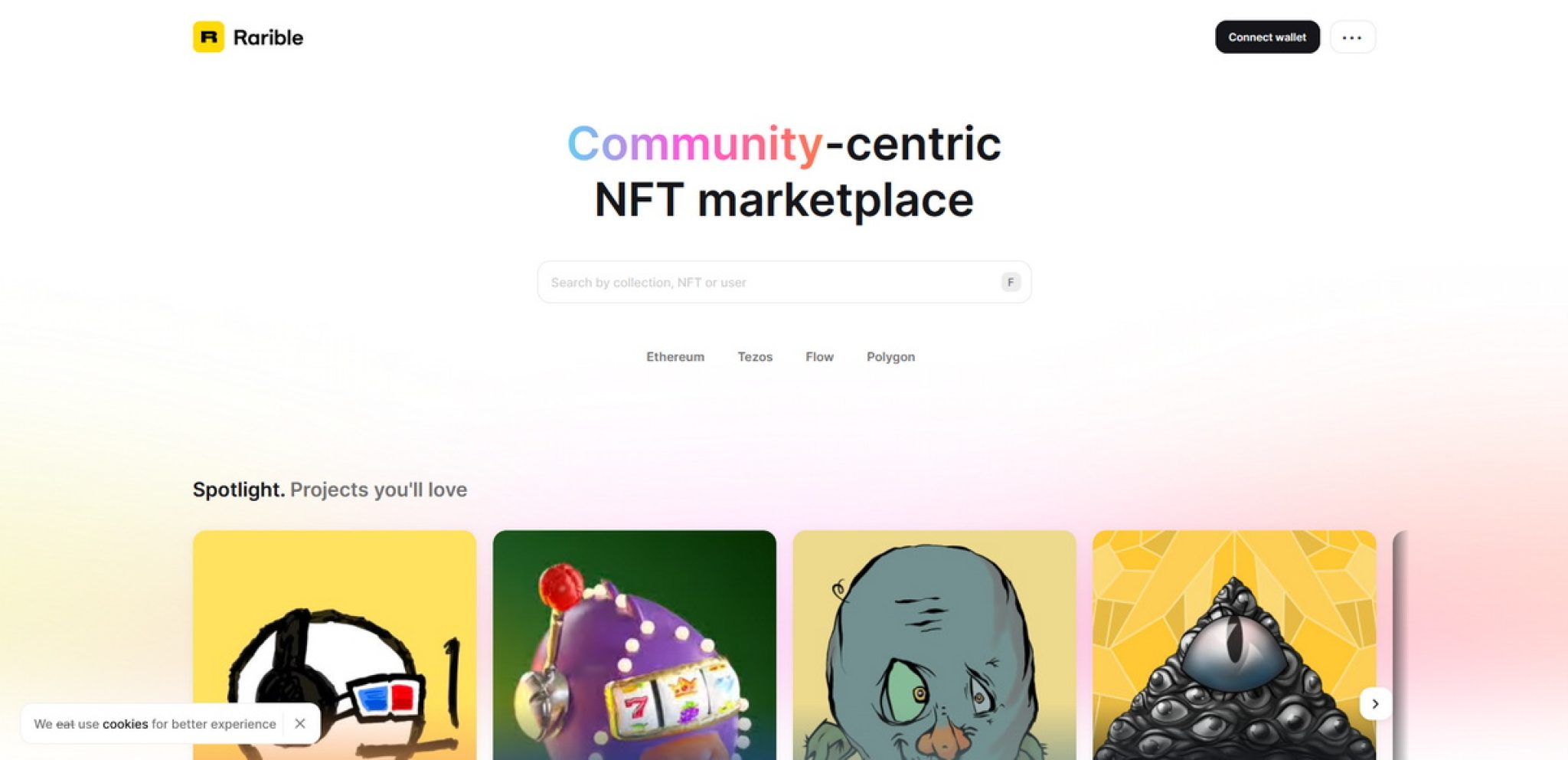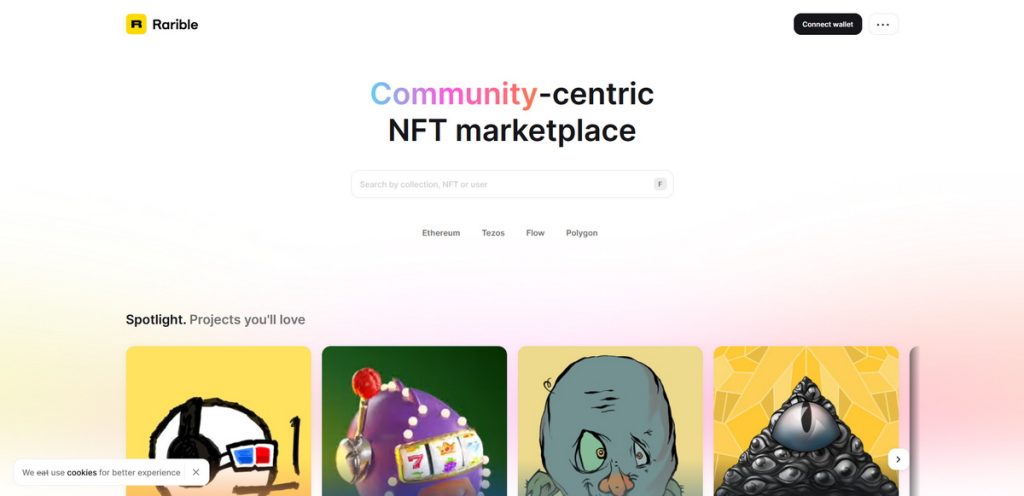 Rarible is another interesting open marketplace. It is significantly inferior to OpenSea in terms of sales, but still among the world leaders among NFT platforms. Here you can find all popular types of NFT: digital art, collectibles, music, videos, memes, and even metaclass universe items.  The downside is that Rarible only allows you to sell NFTs that are released on the Marketplace itself, unlike OpenSea. A commission of 2.5% is charged to both the seller and the buyer.
LooksRare NFT Marketplace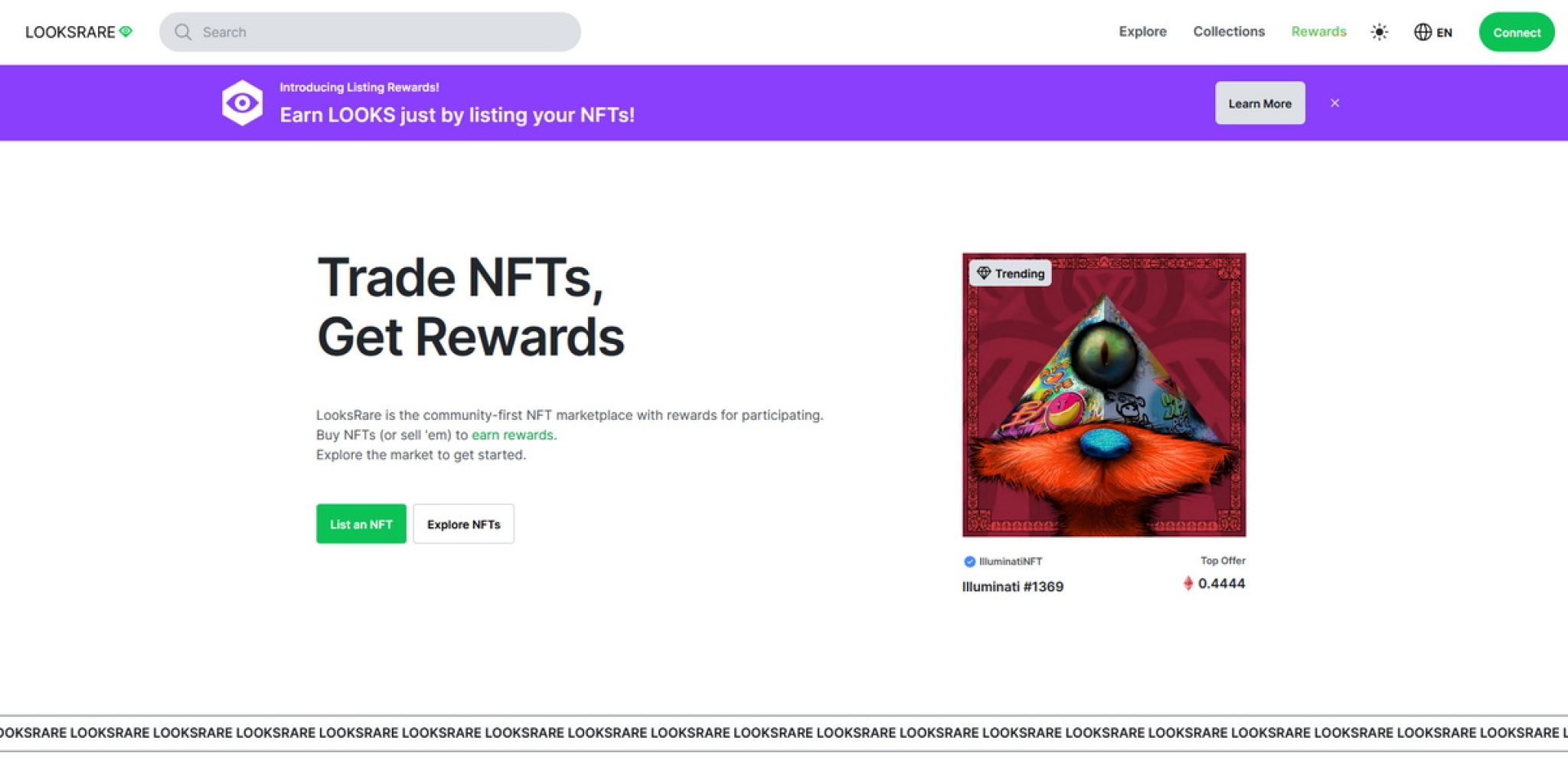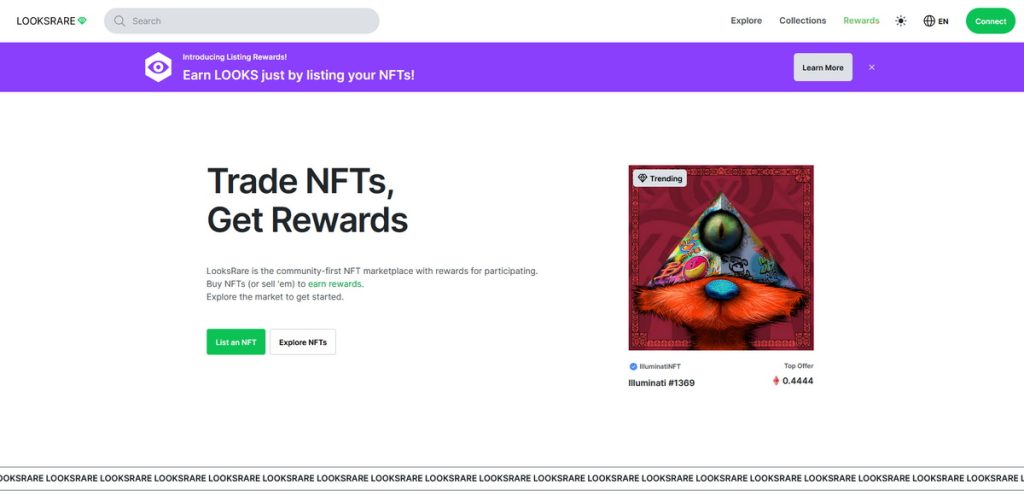 LooksRare is a new trading platform that burst onto the NFT market in January 2022 and was immediately at the top. It has its own cryptocurrency and a low commission on the sale of tokens, only 2%. The disadvantages include the lack of opportunity to create their own NFT in this marketplace.
Binance NFT Marketplace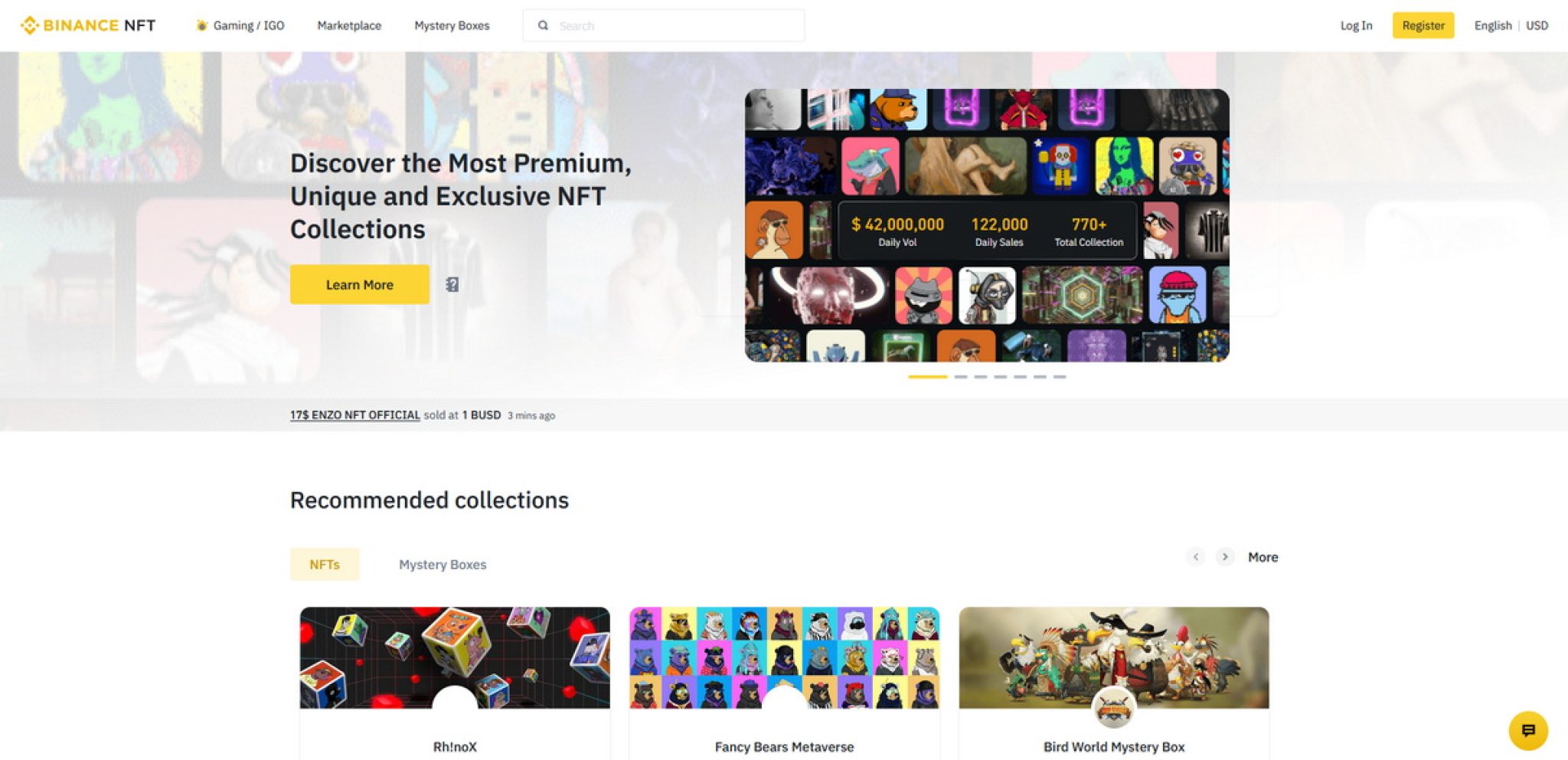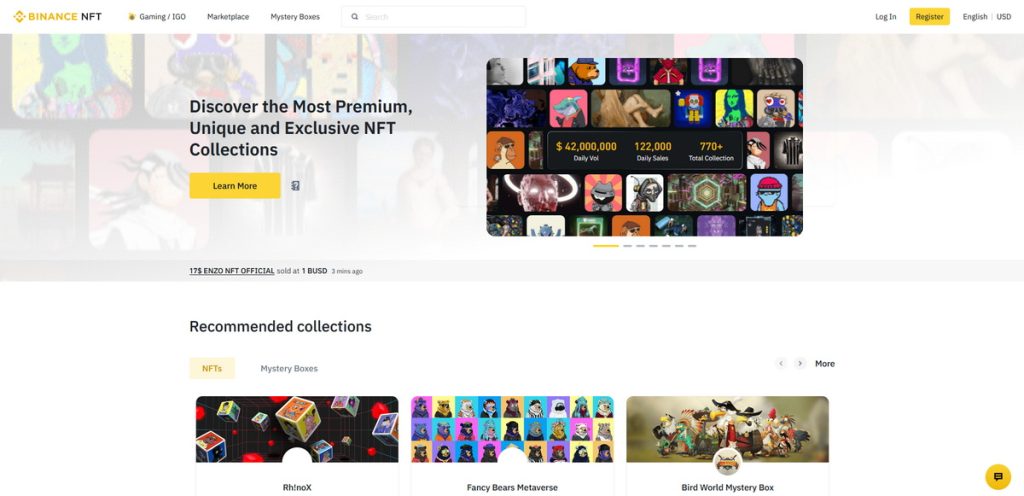 Binance nft is a product of the world's most popular cryptocurrency exchange Binance. Here you can both buy/sell NFT, and create your own. All popular types of tokens are distributed: art, collectibles, gaming, as well as a Mystery Box – quite an interesting feature, using which you can buy a box at a fixed price, but it can be a more expensive NFT, as well as a cheaper one. The big advantage of this marketplace is the low commission, just 1% per transaction.   
Mintable NFT Marketplace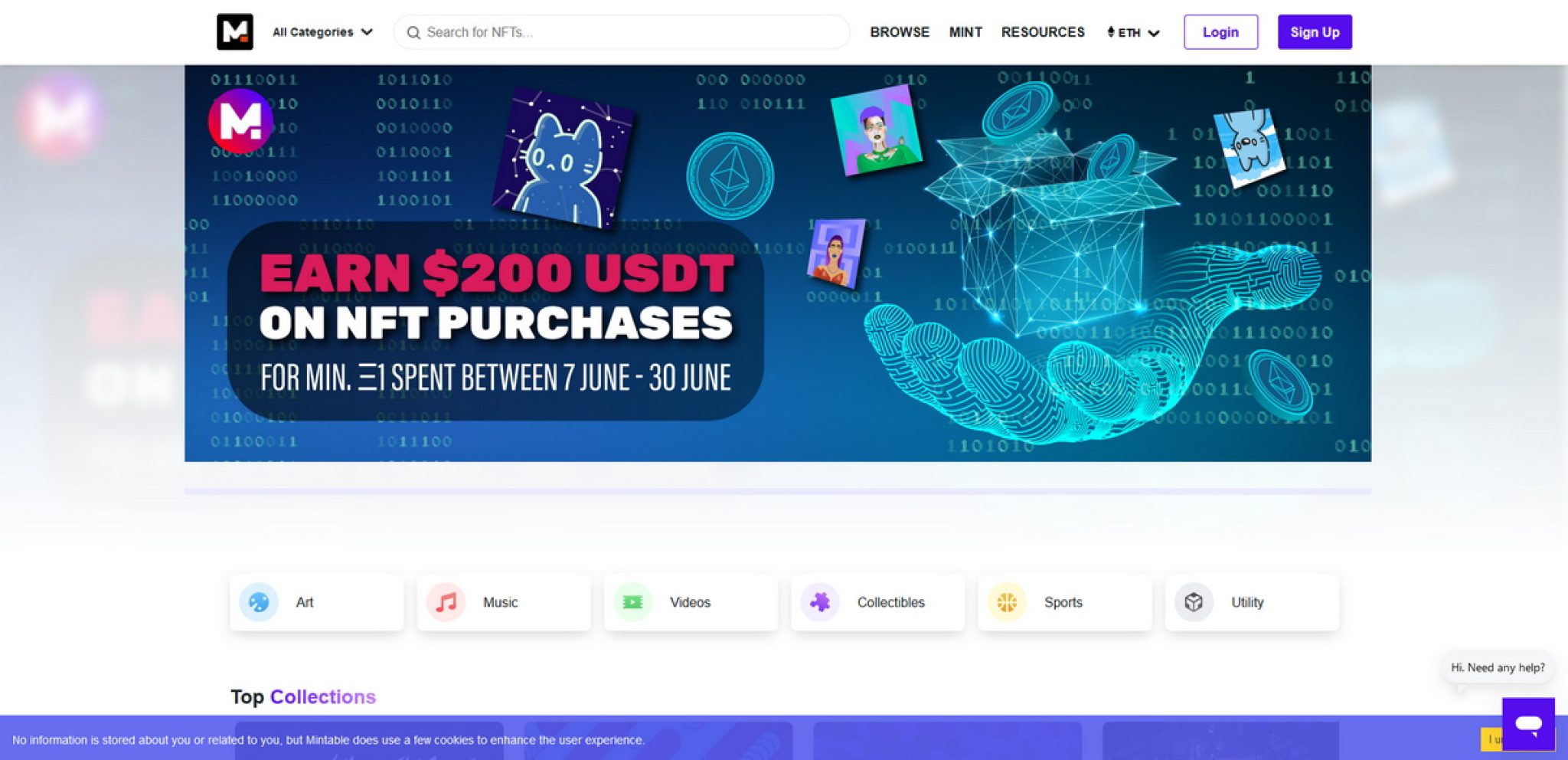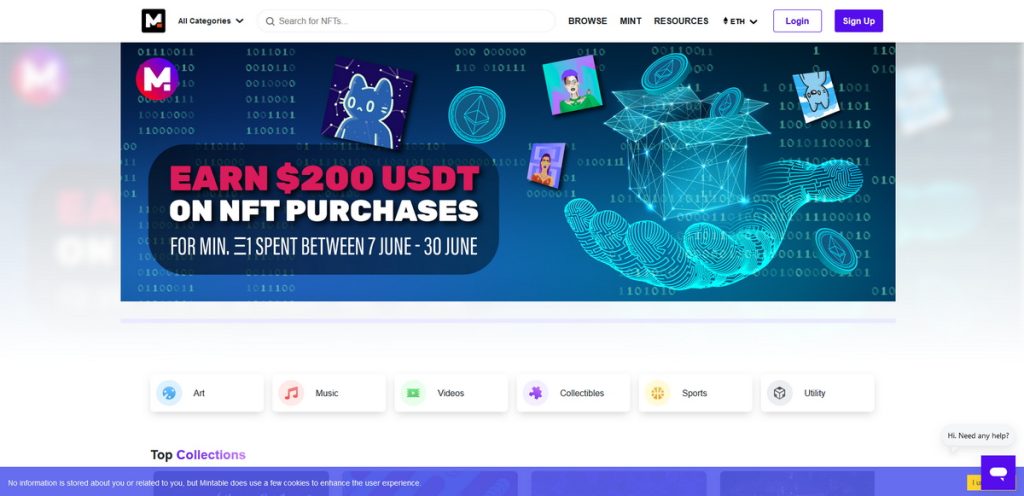 Mintable – many call this decentralized marketplace a great option for novice NFT artists. Unlike other platforms, it offers quite flexible settings for trading, as well as the ability to create your own store for the most effective promotion of your NFT. The two undeniable advantages of this marketplace are the ability to buy NFT with debit and credit cards and the service of creating an NFT without gas fees.    
Solanart NFT Marketplace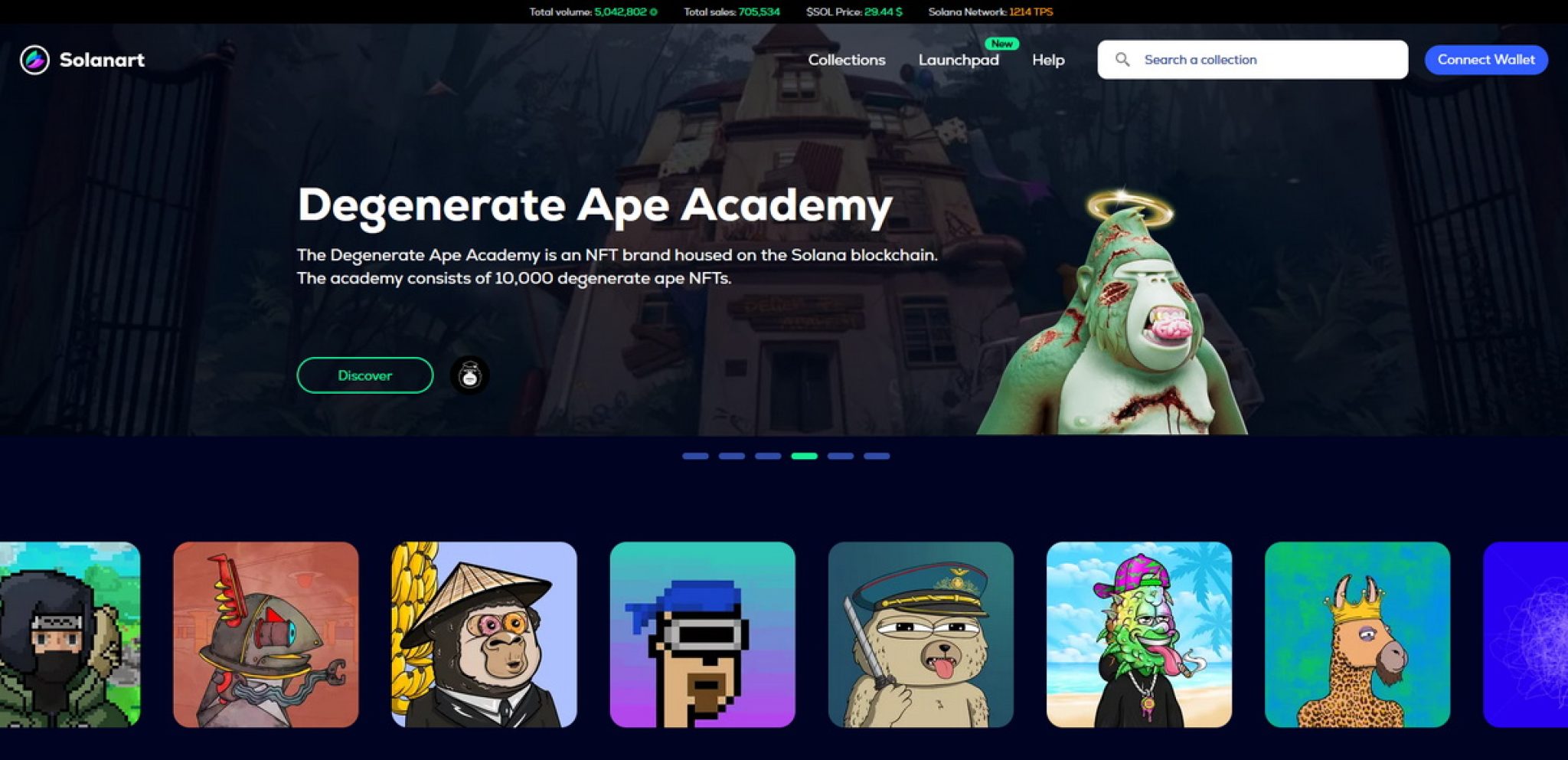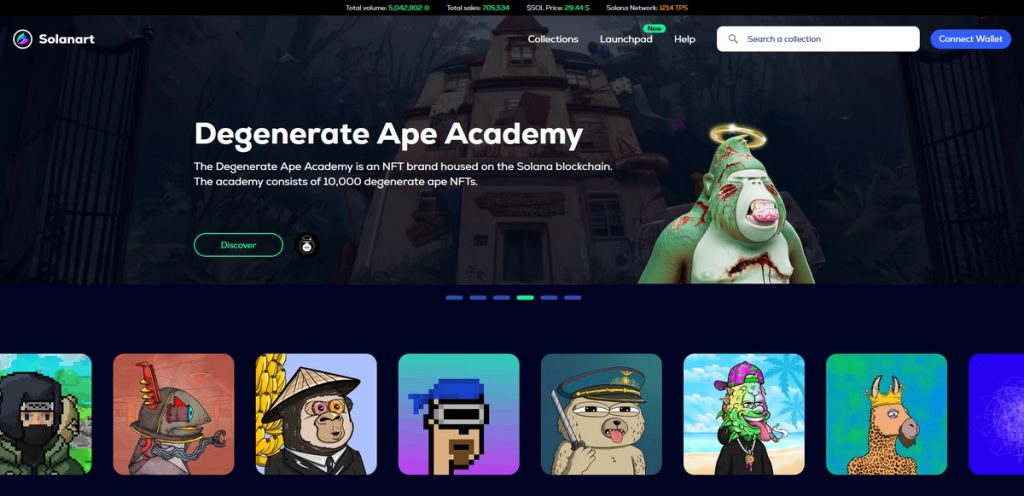 Solanart is a comprehensive, open marketplace that, unlike others, is based on Solana blockchain. What does this mean for customers? It accepts its own SOL cryptocurrency for payment. There are exclusive NFT collections (SolPunks) and unique collectibles, which are not available in other marketplaces. The commission is 3% of the sale.    
Besides open marketplaces (like all the above), where there are no restrictions on the ability to create and sell NFT, there are also curated ones. Here, the platforms themselves decide what art can be released, displayed and sold. This is done to preserve the high quality of the work and to combat fraud.
SuperRare NFT Marketplace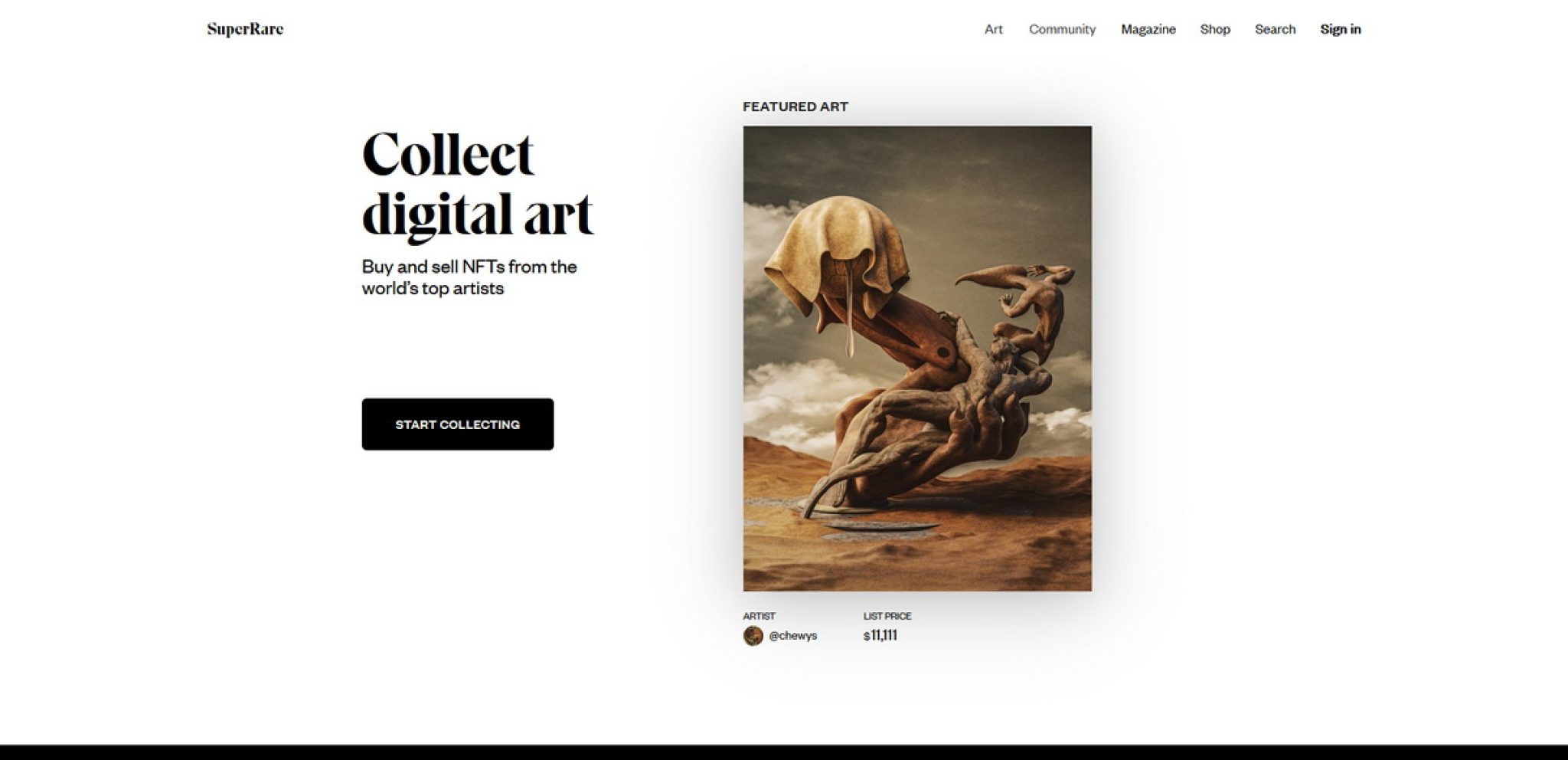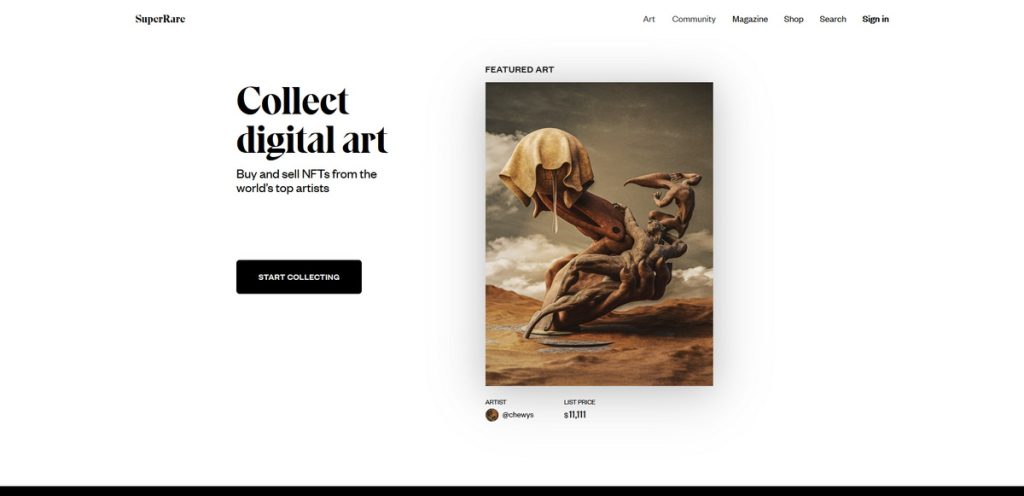 SuperRare – a decentralized marketplace, the exclusive feature of which is a careful selection of both authors and their works. First, this NFT marketplace invites famous artists who already have a high reputation. Little-known artists can also apply, but the entry threshold is quite high. What attracts collectors is that all works on this platform are unique, one-of-a-kind.
You will not find an abundance of exceptional collections here.  An important advantage of SuperRare is a mix of marketplace and social network, which allows you to create communities of interest within the platform. On the downside, there is a high commission for the site: 3% from the buyer and 15% from the seller.
Foundation NFT Marketplace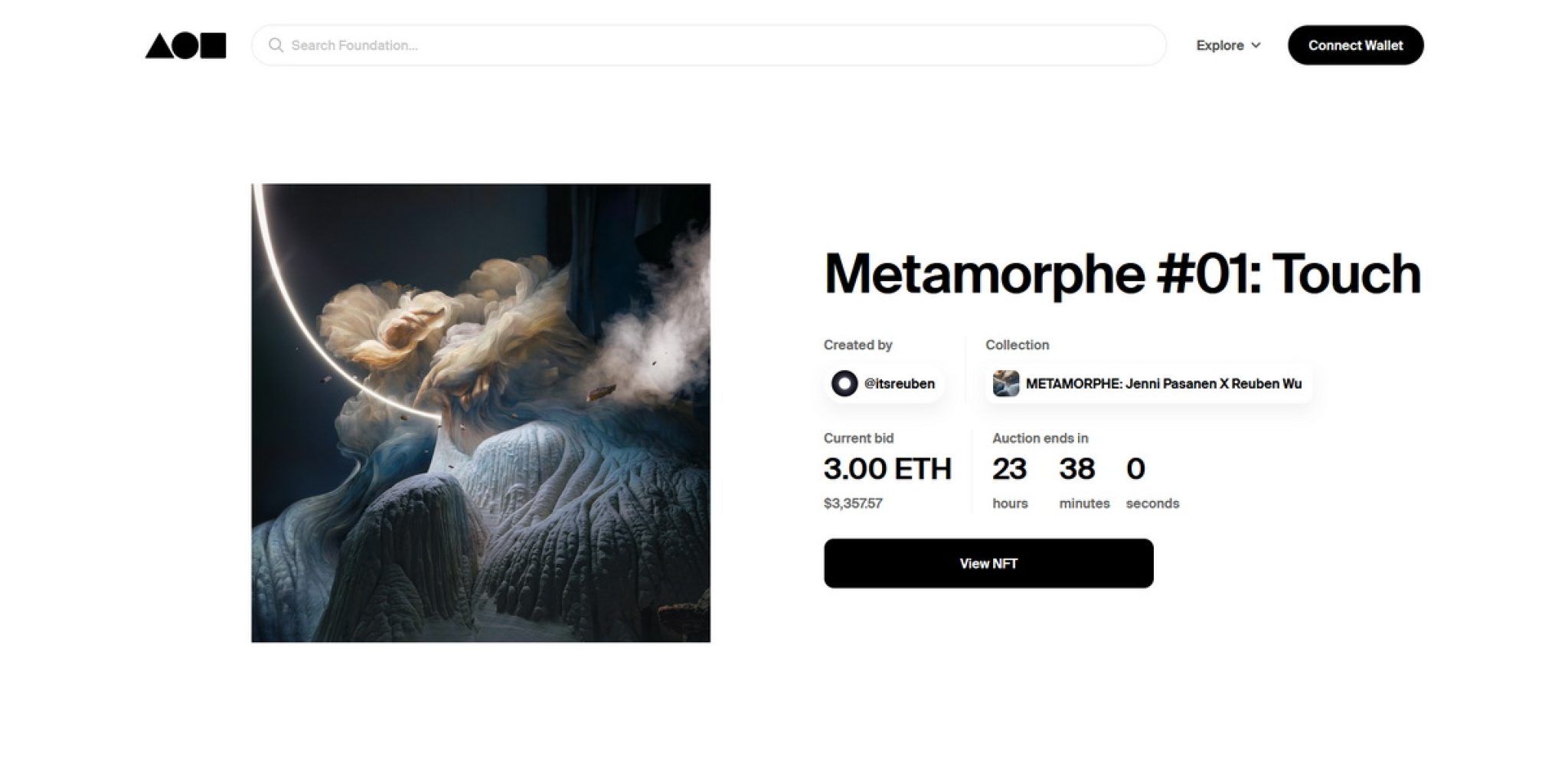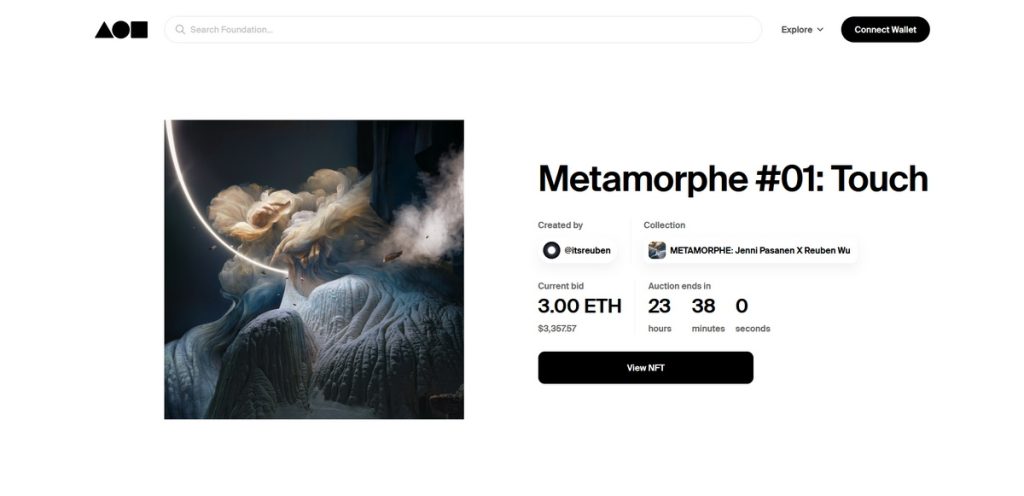 Foundation is one of the largest marketplaces offering exclusive NFT art objects. You can exhibit your work only after being invited by an artist who is already exhibiting on the site and has sold at least one nft. Sales are made through the auction, and there are many collections from well-known authors. It is necessary to note the user-friendly trading interface. Commission from the seller is 15%, after each resale on the secondary market royalty from the author-10%.   
Nifty Gateway NFT Marketplace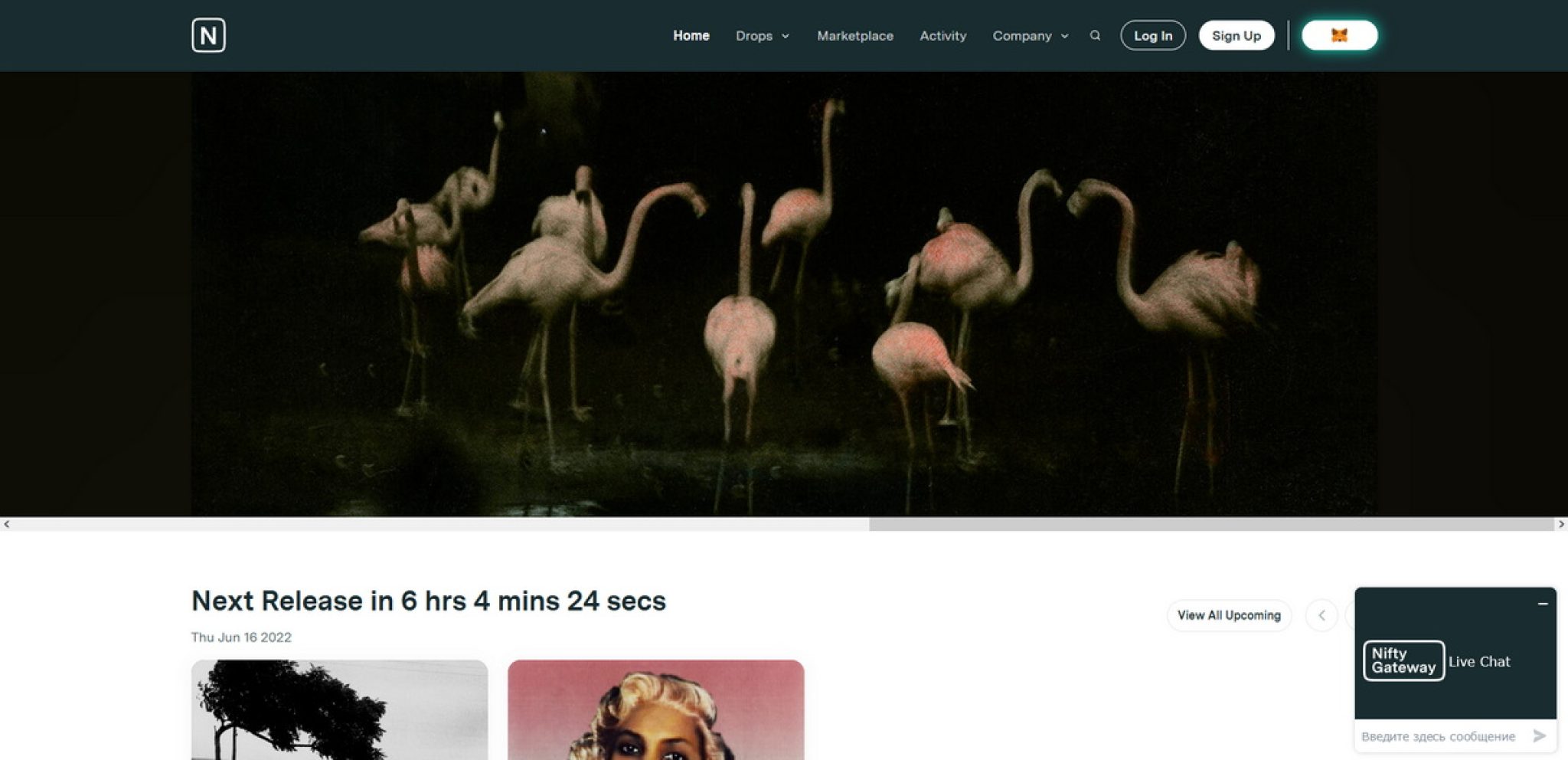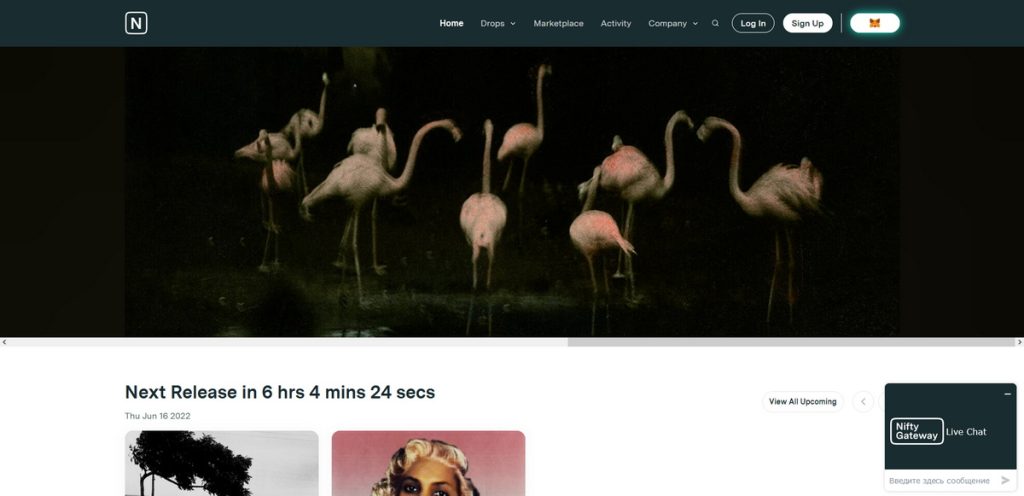 Nifty Gateway is one of the best nft marketplaces that focuses only on collaborations with famous and popular artists, brands, and athletes. Representatives of this centralized site themselves invite authors to collaborate. Often an nft from famous creators is in high demand, so Nifty Gateway focuses more on high-end investors. One plus is the ability to pay by credit or debit card, but only in the U.S. The commission on the sale of each drop is 5%.    
MakersPlace NFT Marketplace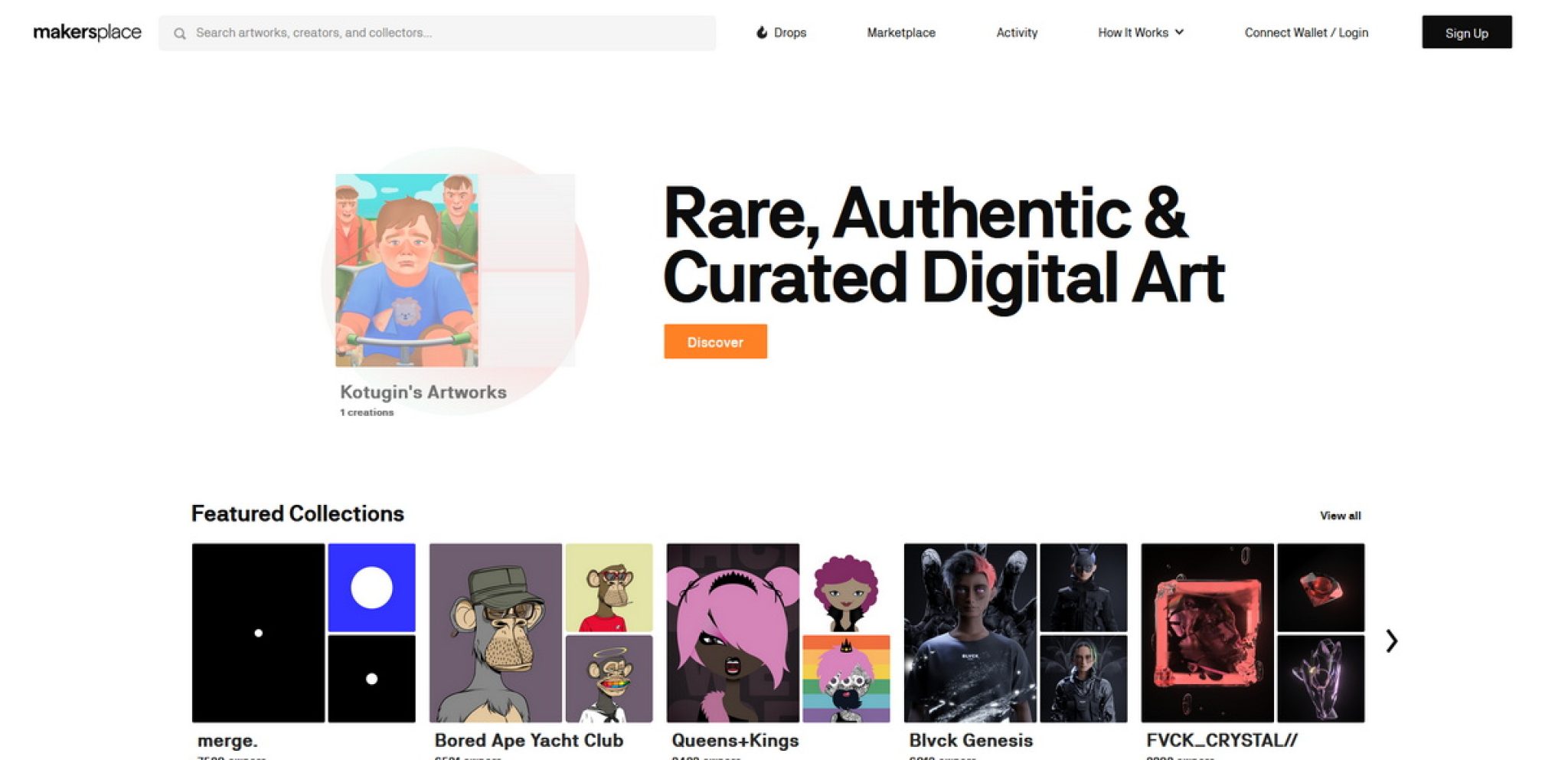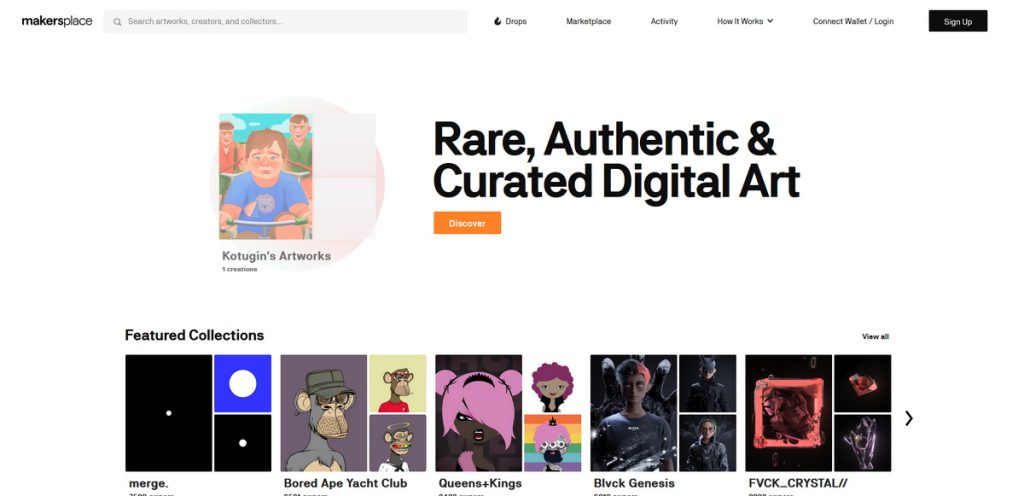 MakersPlace is a popular marketplace, which is similar in ideology to the Nifty Gateway. But besides exclusive NFTs, you can find easier drops here. To exhibit your art, you need to get an invitation. A big advantage of this platform is the ability to leave comments under the NFT, it is available to all visitors of the site. MakersPlace allows you to pay via PayPal and Stripe with your credit card, among others. The commission is 15% of the sale, and an additional 2.9% for credit card purchases. Royalty to author – 10%.
KnownOrigin NFT Marketplace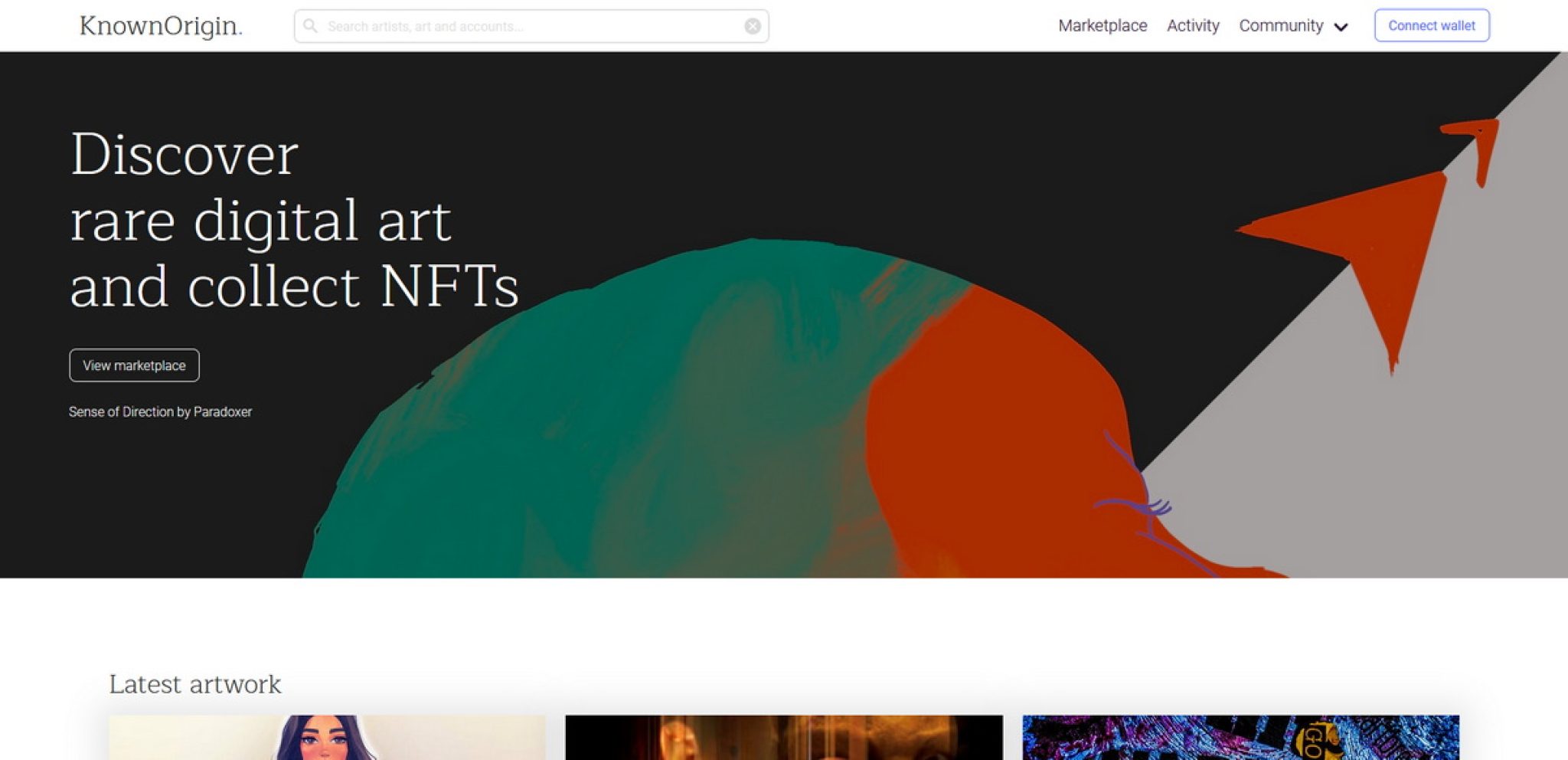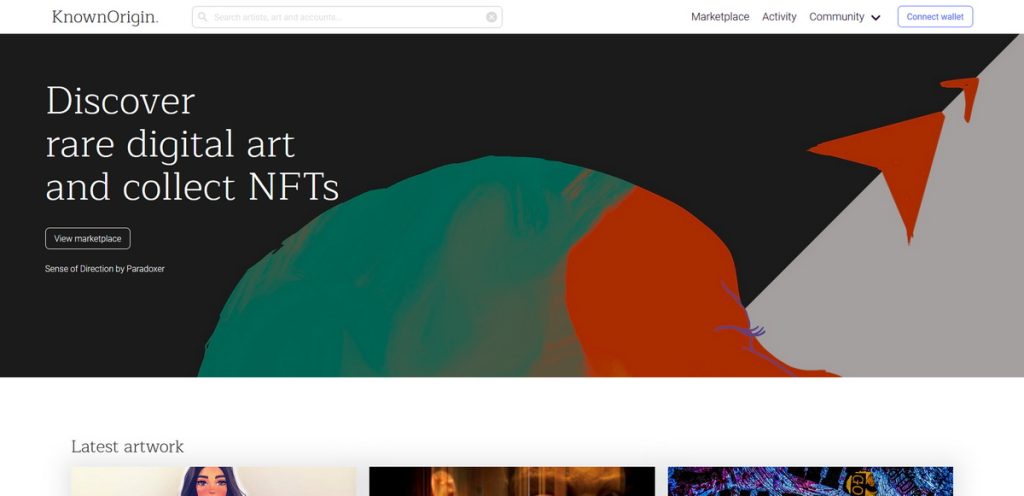 KnownOrigin is a decentralized NFT marketplace that focuses on rare works of art by high-end artists. This platform handpicks the artists to work with.  Creators can sell their NFT at fixed prices and hold auctions. Commission on sales is 15%, on royalties – 10%. Credit cards are not supported, and that is definitely a minus.
SnarkArt NFT Marketplace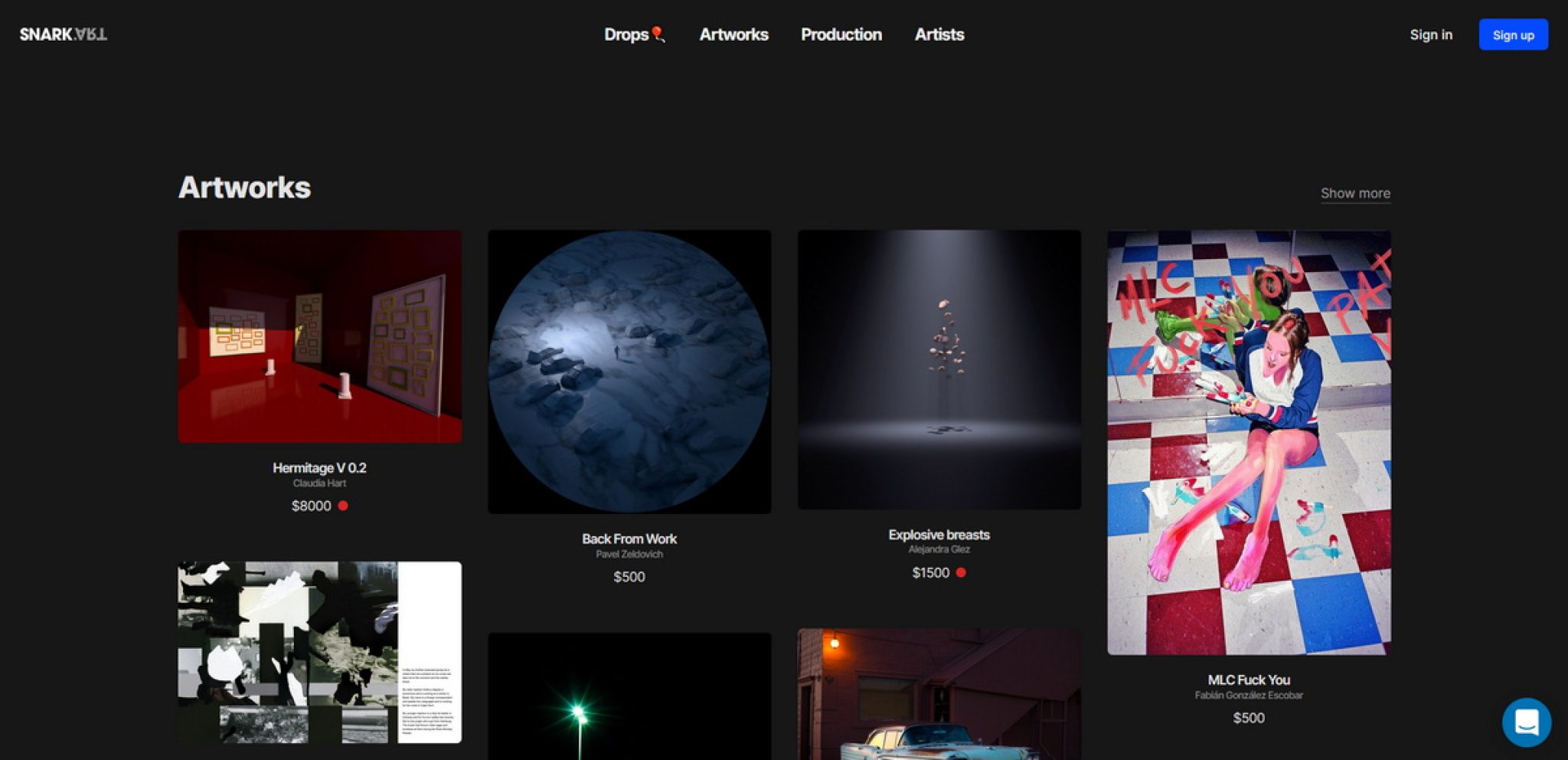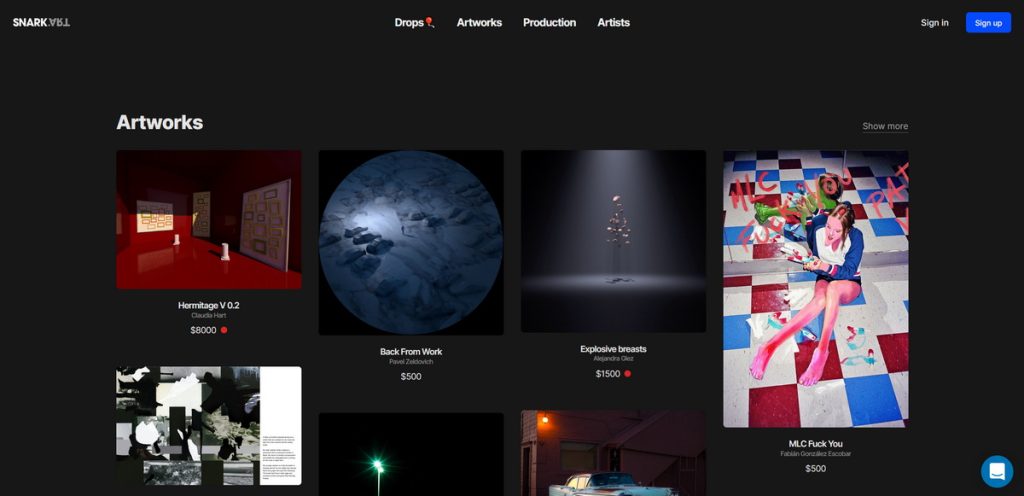 Snark.art is another curated site, not the most famous, but quite promising. This marketplace gallery attracts traditional artists and helps them tokenize their work. Artworks are carefully selected by experts at Marketplace before they are put up for sale. An interesting concept of business processes takes place in this art gallery: the commission for the platform is 10%, the artist gets 60% of the commission, 30% of the sale is distributed among the other artists on the platform. In this way, a close-knit community is maintained within the platform. 
Marketplace is designed for collectors with a modest budget, most of the works sold for up to $1500, but some are worth significantly more. Contemporary art, thanks to nft, is in a new phase of evolution. And there are more sites where you can buy or sell NFT art than described here.
We have considered only the largest, most popular and interesting marketplaces for Physical NFTs, hoping this will be enough for you to find something you are interested in.